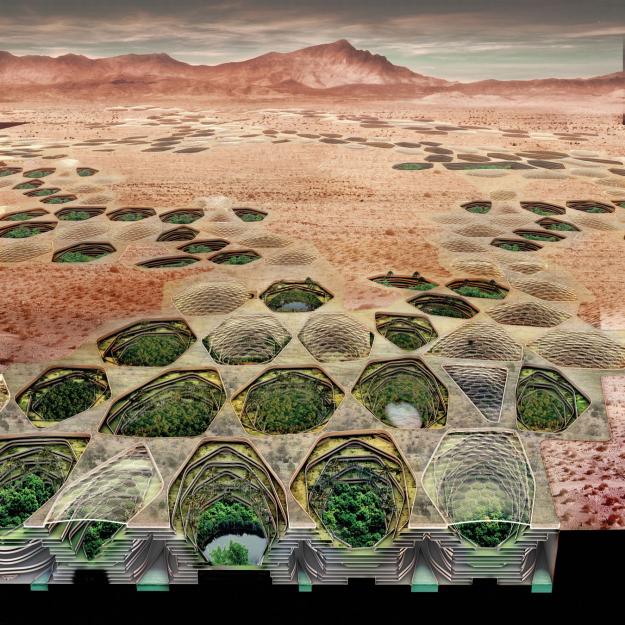 Photo by:
Courtesy Matsys Design
As seen on the blog Pruned: an imagined greening of the Nevada desert.
The subject matter of Pruned, a landscape architecture blog started by Alexander Trevi, a Chicago-based designer, in 2005, seems a world—occasionally, literally—away from what we normally think of as the garden. A post from October 2005, entitled "Prozac for Plants," details the steps for cultivating life on Mars. Other entries are a little more, shall we say, down-to-earth, like an homage to a digital soil-survey map of Africa.
These topics may sound esoteric, but if you want to know what your landscape architect is thinking, Pruned is a good place to start; the blog has emerged as a leading source of inspiration for design professionals. Mallie Loring, of the landscape architecture firm Michael Van Valkenburgh Associates, recently found herself taken by images on the site from artist Nina Katchadourian's "Animal Crossdressing" series. "Pruned's images and ideas are reminders of the poetic and powerful relationship between humans and their environments," she says.
Geoff Manaugh, author of Bldg Blog, a landscape architecture site, and founder of the Future Plural, a collective of blogs to which Pruned belongs, suggests that it can even provide "conceptual motivation" to home gardeners. "I think it excites people to think outside of the box when it comes to keeping your little patch of land going."
While other websites, like the American Society of Landscape Architects' The Dirt, or the blog Landscape + Urbanism, have garnered loyal followings, Pruned's combination of fresh material and stunning aesthetics has a singular, outlandish appeal. From Matsys Design's imagined underground canalscape in Nevada fronting a call for a water-use design contest to a sprawling photo-essay of scaffolding by Viennese artist Liddy Scheffknecht, Pruned provides a heady reminder of the design creativity waiting to be unleashed upon raw terrain.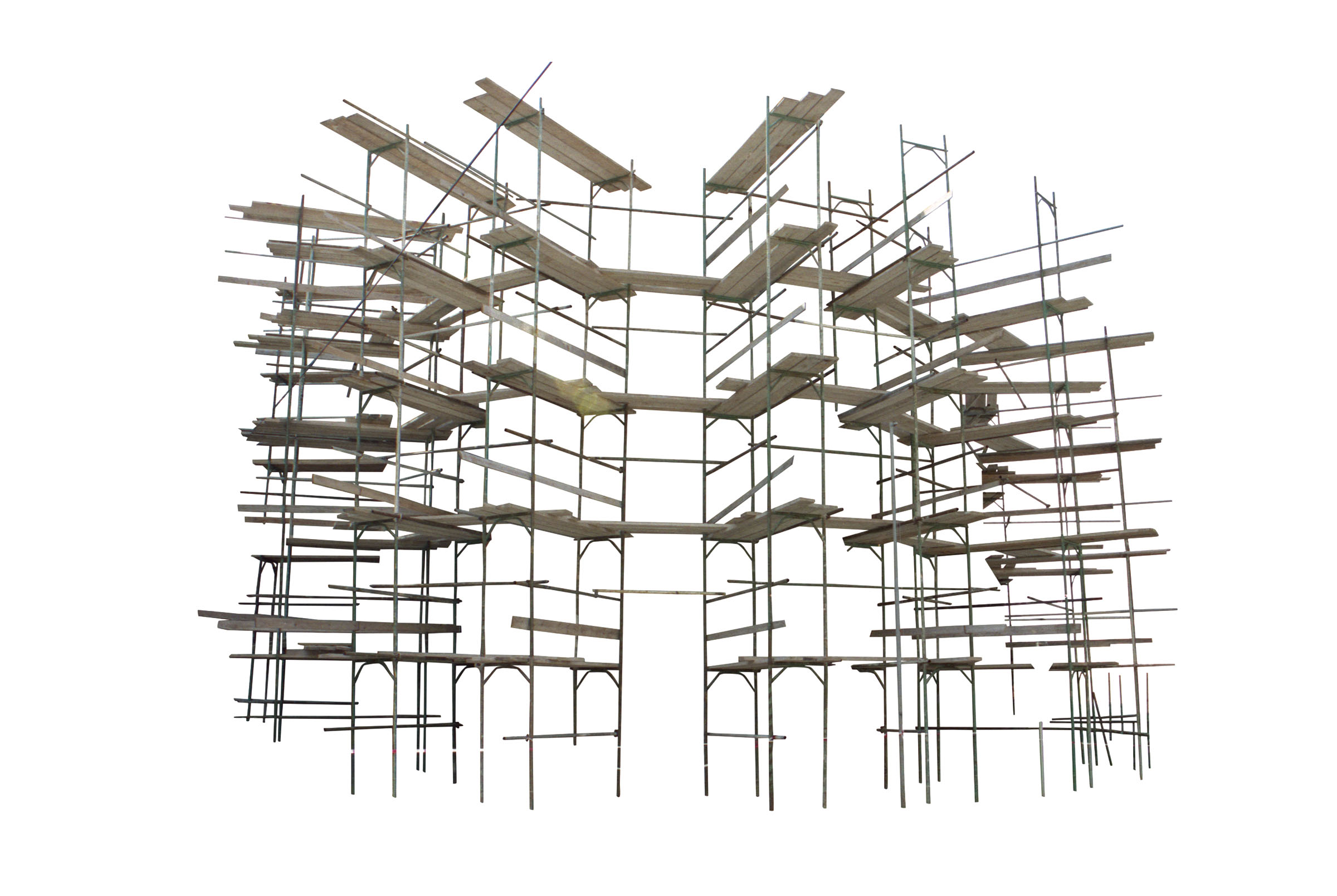 Photo by: Liddy Scheffknecht
As seen on the blog Pruned: scaffolding as photomontage.
Katie Mendelson is the assistant editor of GARDEN DESIGN.