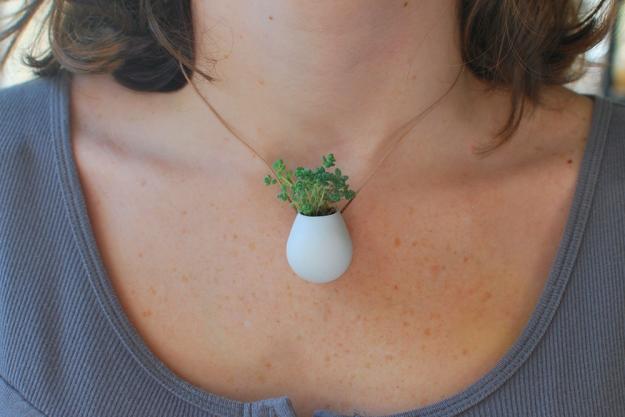 Photo by: Colleen Jordan
I've had three different co-workers instant message me this link. Maybe they're grossed out by the pig butt arum? Anyway, if you're looking for a charming bit of beauty, these wearable planters might just be the thing. They're a more modern, less fussy update of the Victorian posy pin, which was a holder with a little vial of water for a small blossom.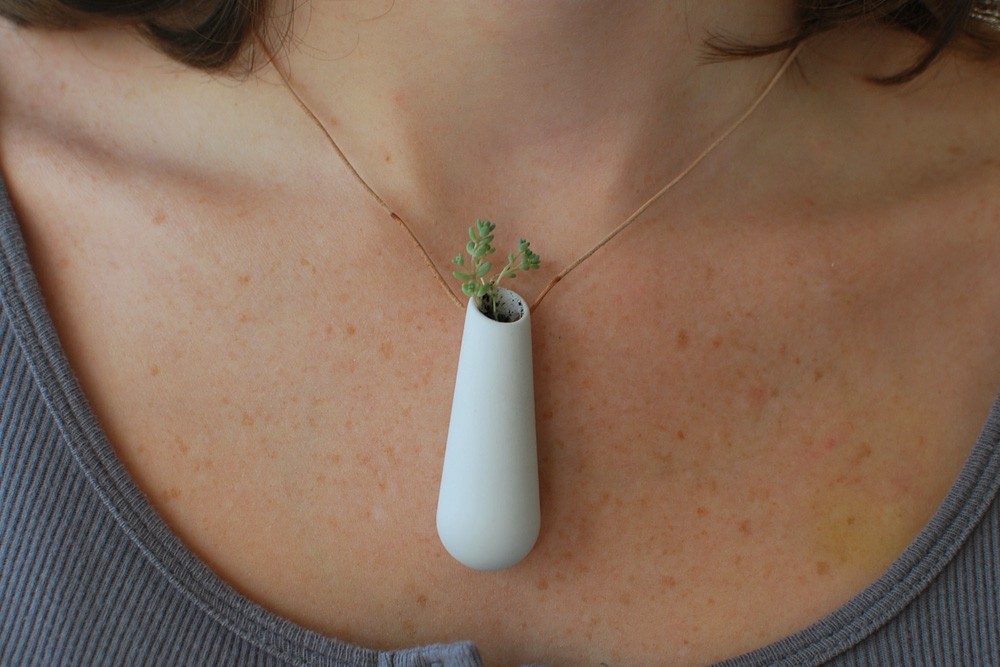 These planters are the creation of Colleen Jordan and grew out of a semester-long research project that she was working on at Georgia Tech. You can buy them from her Etsy store for $55 each. Jordan makes them using a 3D printer, finishes each by hand, and accompanies the planter with recommendations for plants that work best in the necklace.