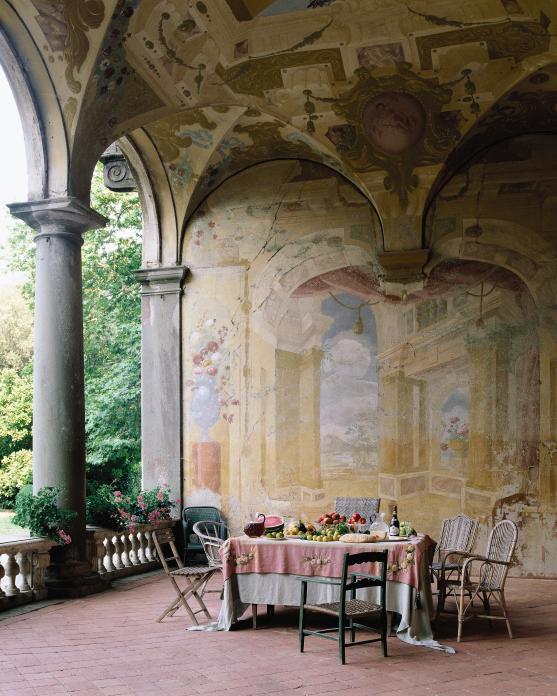 Photo by: Pieter Estersohn
The 17th-century frescoes in the loggia of the rococo Villa Torrigiani near Lucca, Italy, ensured that flowers were on hand every day.
As soon as humans came inside, it seems, they wanted the outside in with them. A new book by interior designer Florence De Dampierre, Walls: The Best of Decorative Treatments ($60, Rizzoli), chronicles our impulse to decorate with frescoes, paneling, tapestry, or wallpaper, often devoted to flora. De Dampierre catalogs styles, formats, and innovators, but it's the ample photography that does justice to both lush Fortuny wallpapers and a naturalist's impromptu use of textbook pages to dress up his bedroom.