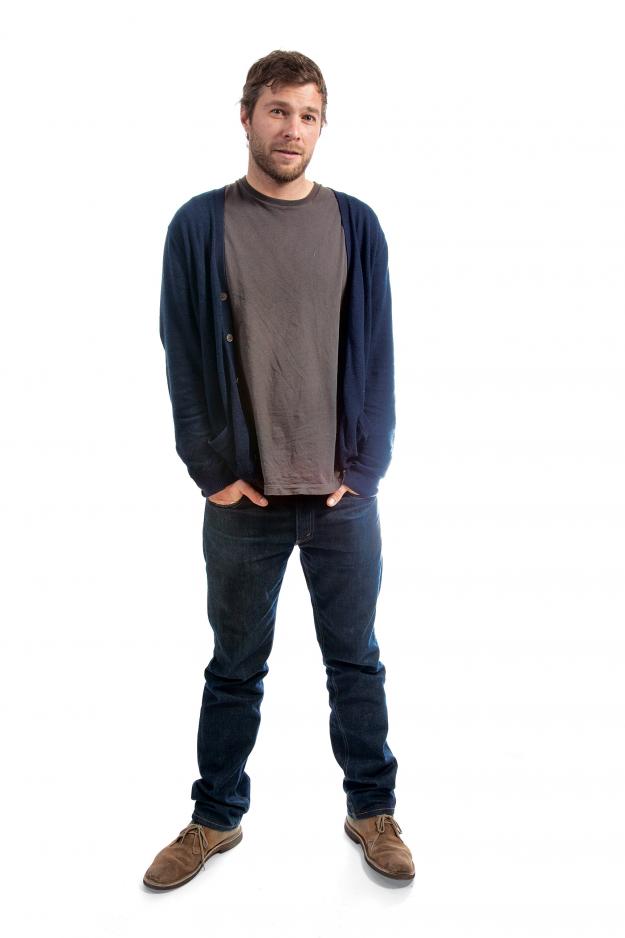 At no point amid the jumble of ABC Carpet & Home's six floors would the words "garden furniture" cross an ordinary person's mind. Brook Klausing, the Brooklyn-based landscape designer sees it everywhere. Prowling the Manhattan furniture emporium, he is arrested by a rusted iron console. "That's totally sick," he raves. "It's the perfect garden piece. You can set up a bar on this baby for an outdoor soiree or wheel it indoors to use as that 'everything table' you toss the keys on."
Blending indoors and out is Klausing's signature. "Why should your outdoors have a different aesthetic from your indoors?" he asks. The spaces Klausing has created for the Ford Models agency and, most recently, a Richard Meier—designed condominium in Brooklyn are sleek yet warm, casual yet grounded in classical ideas. He balances modernity and nostalgia, polish and texture. Most of all he creates outdoor spaces that are as sophisticated as many interiors.
Raised in Lexington, Kentucky, Klausing built a family lawn-mowing business into a multimillion dollar landscaping concern. In 2002, he moved to New York to work for fellow Kentuckian and designer Jon Carloftis. Today he runs his own company, Brook Landscape.
GARDEN DESIGN asked Klausing to lead a shopping spree to turn up indoor pieces that effortlessly move outside on the first warm evening of spring. His picks, the best of which he discusses here, changed our minds about what goes outdoors.

This article was first published in Garden Design
March 2011