In the few decades it took outdoor grills to go from something that held a bag of charcoal and a plate of hamburgers to machines commodious and powerful enough to roast a fatted calf, homeowners have set up alfresco kitchens, weatherproofed dining areas, and generally moved their entertaining outside. Manufacturers have responded with regular unveilings of new outdoor appliances: refrigerators, ovens, and even kitchen sinks. But nothing stirs as much excitement as the annual debut of new grills. This year's crop includes Weber's Grill Center with Social Area, an off-the-rack outdoor kitchen that grants the counter and storage space of a built-in without requiring the services of a contractor. In June, Kalamazoo will begin selling a completely revamped line of its excellent hybrid grills, which cook with gas, charcoal, or wood, and feature newly enclosed rotisserie motors and a wider selection of sizes (the largest is now 66 inches across). Little has changed over the years in the design of the basic portable grill, those unlovely black boxes found in backyards everywhere, so the debut of Fuego's sleek Element, which conceals a propane tank in its cylindrical interior, represents a giant stylistic leap. The built-in multiple-burner grill is the centerpiece of many outdoor kitchens, and Wolf's new 54-inch-wide model, constructed with the company's famous attention to detail, is a formidable addition to the market.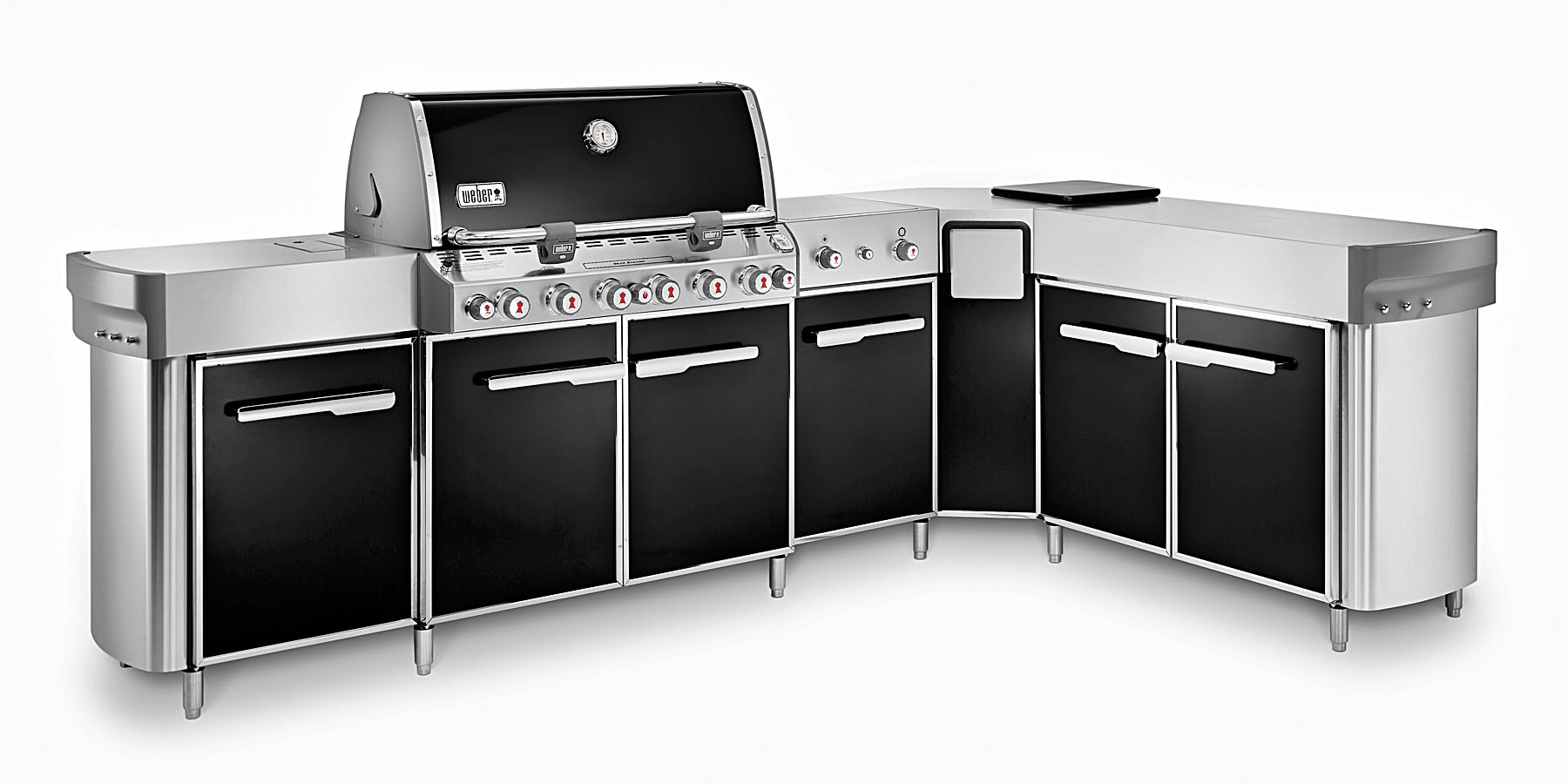 Weber Summit Grill Center with Social Area Just over nine feet wide with a six-foot L, this center comes with a 624-square-inch grill, a rotisserie, dual side burners, trash and ice bins, and adjustable legs for leveling on an uneven surface; $4,499.
Kalamazoo K1000 HS Freestanding. This model has four primary gas burners that produce a whopping 120,000 BTUs. It also cooks with charcoal and wood. From $20,000 (also available as a built-in).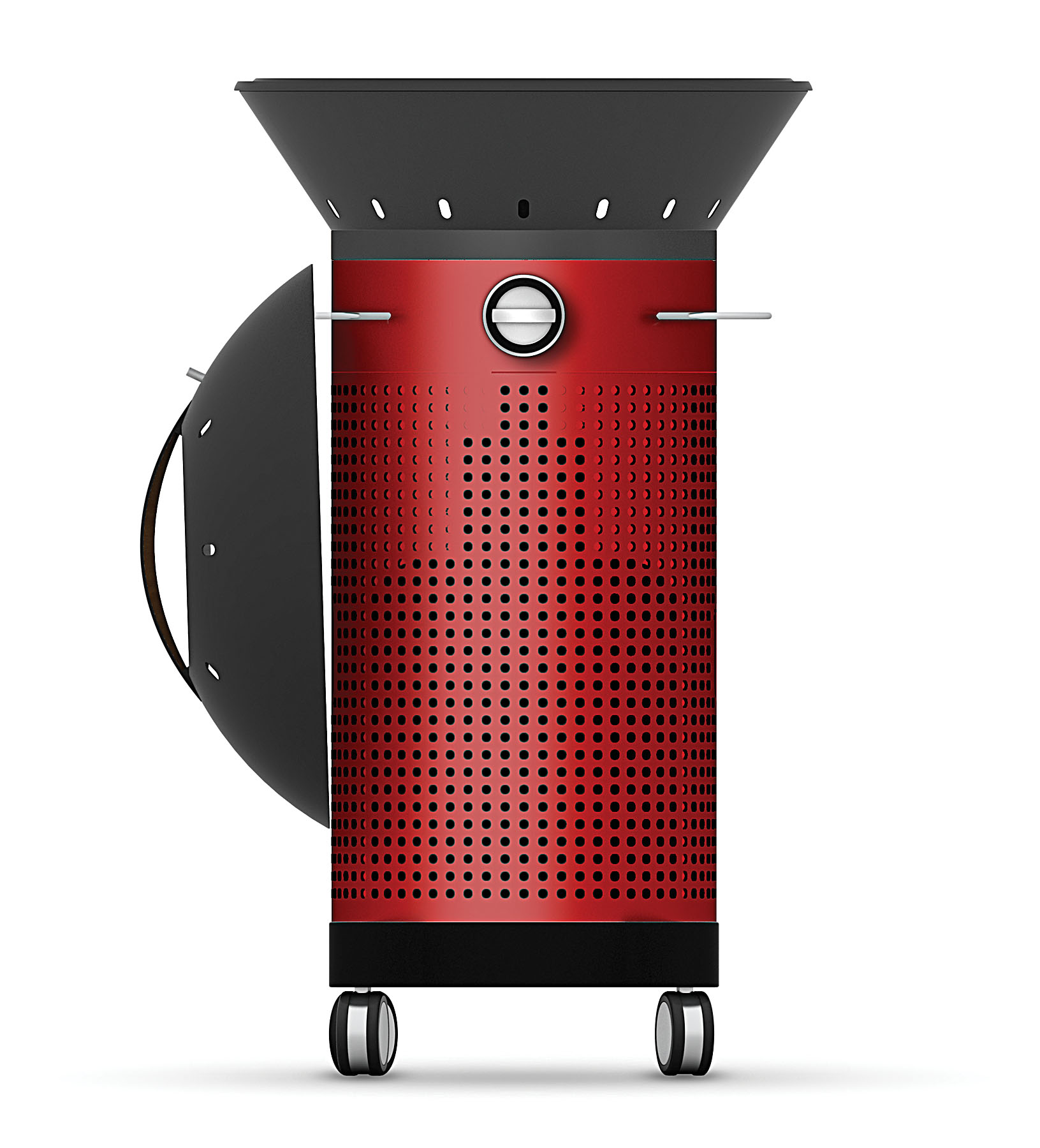 Fuego Element has a dual-zone burner system that allows for cooking with indirect heat; $399.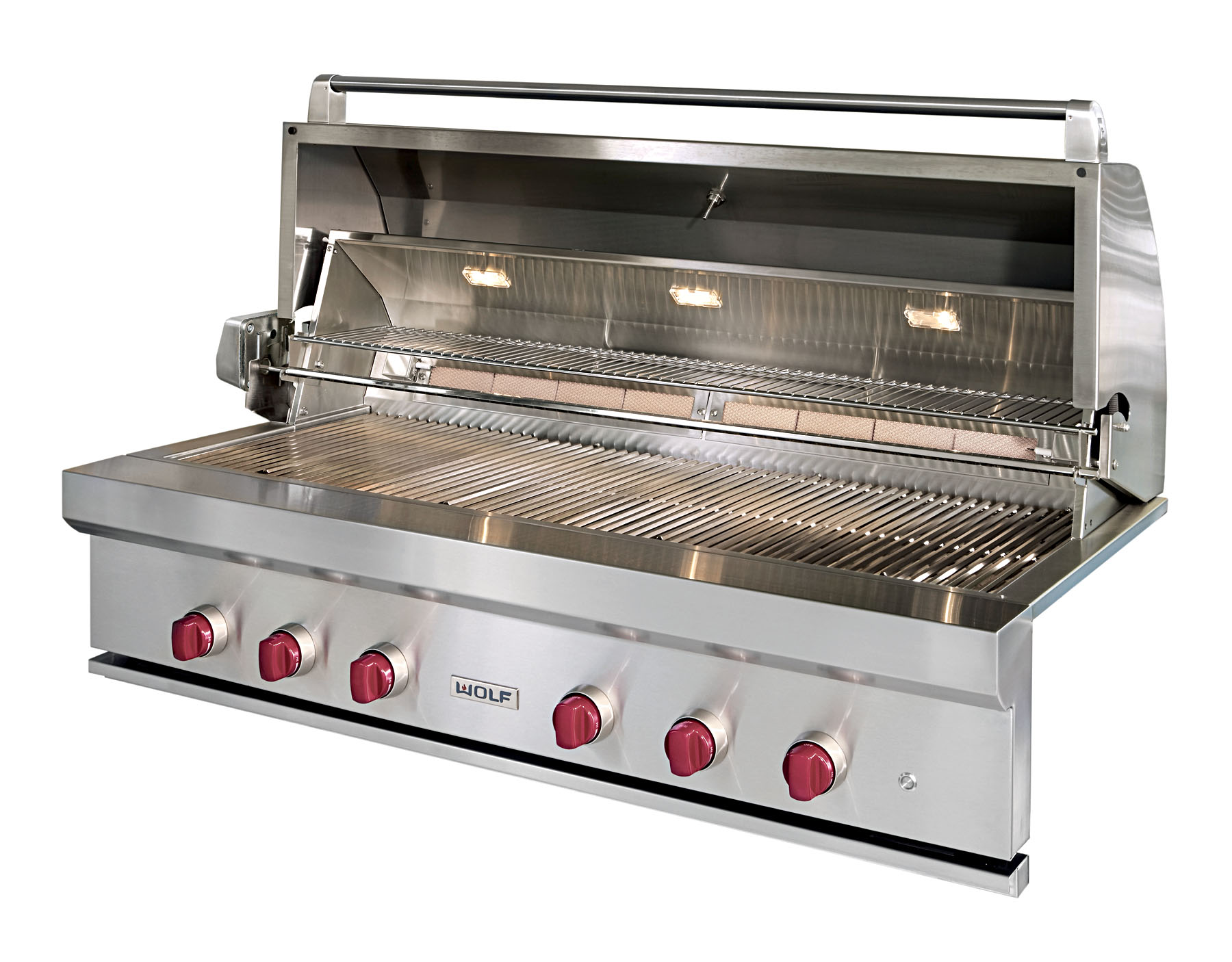 Wolf 54-inch Grill has five burners, LED-lit control knobs, an electric rotisserie with two speeds, and a three-position warming rack; $7,000.