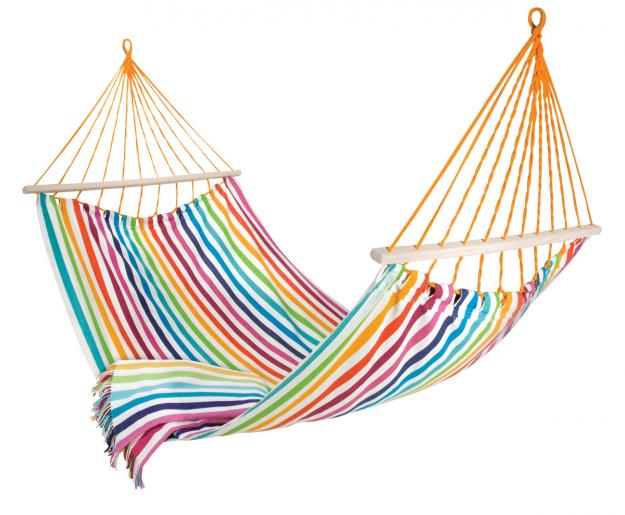 Marimekko's Kimara hammock ($195; marimekko.com)
Hammocks, the universal symbol of relaxation, provide a perfect outdoor resting place. Placement of the hammock is key: Though anchoring it between two trees represents the romantic ideal of lounging, it's often more practical and convenient to use a stand, which can be attached to wheels and easily repositioned. Either way, "make sure that you have some shade so you don't scorch yourself, and about fifteen feet of flat ground so you don't tip," says Frank Rabey of the retailer Hammock Source.
Here are a few models that caught our eye: (Above) A cheerful stripe on handwoven cotton from the colorful, iconic Finnish company Marimekko adds a sunny, whimsical splash to a neatly manicured garden.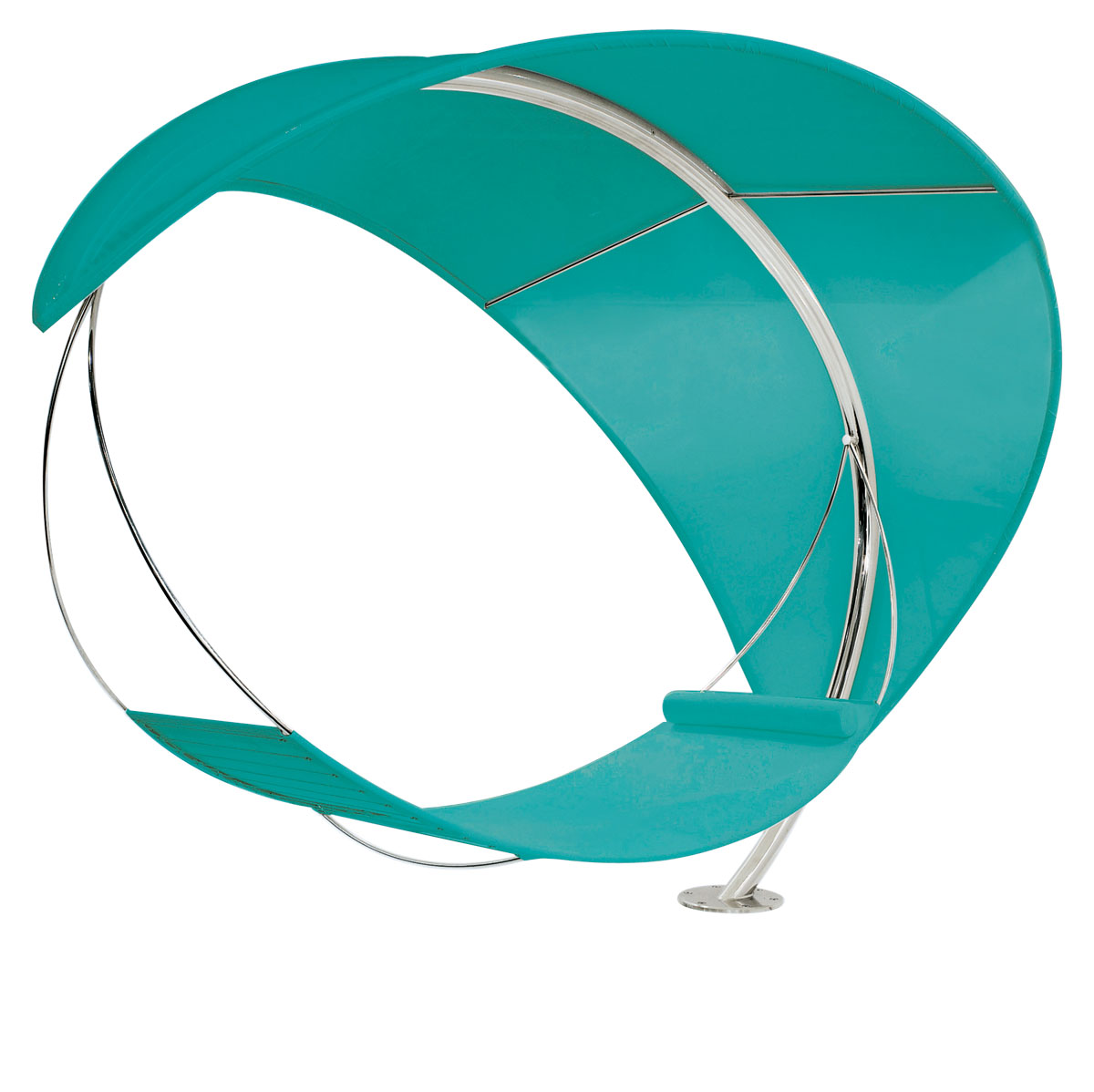 Royal Botania's Wave hammock (from $25,919; royalbotania.com)

This freestanding, sculptural centerpiece, designed by Erik Nyberg and Gustav Ström for outdoor furniture brand Royal Botania, is crafted from electro-polished steel and mesh, and lends a shaded, modern cradle for lounging poolside or in a wide-open space. The oversize hammock is big enough to fit the whole family, and the canopy's batyline fabric blocks 86 percent of the sun's rays.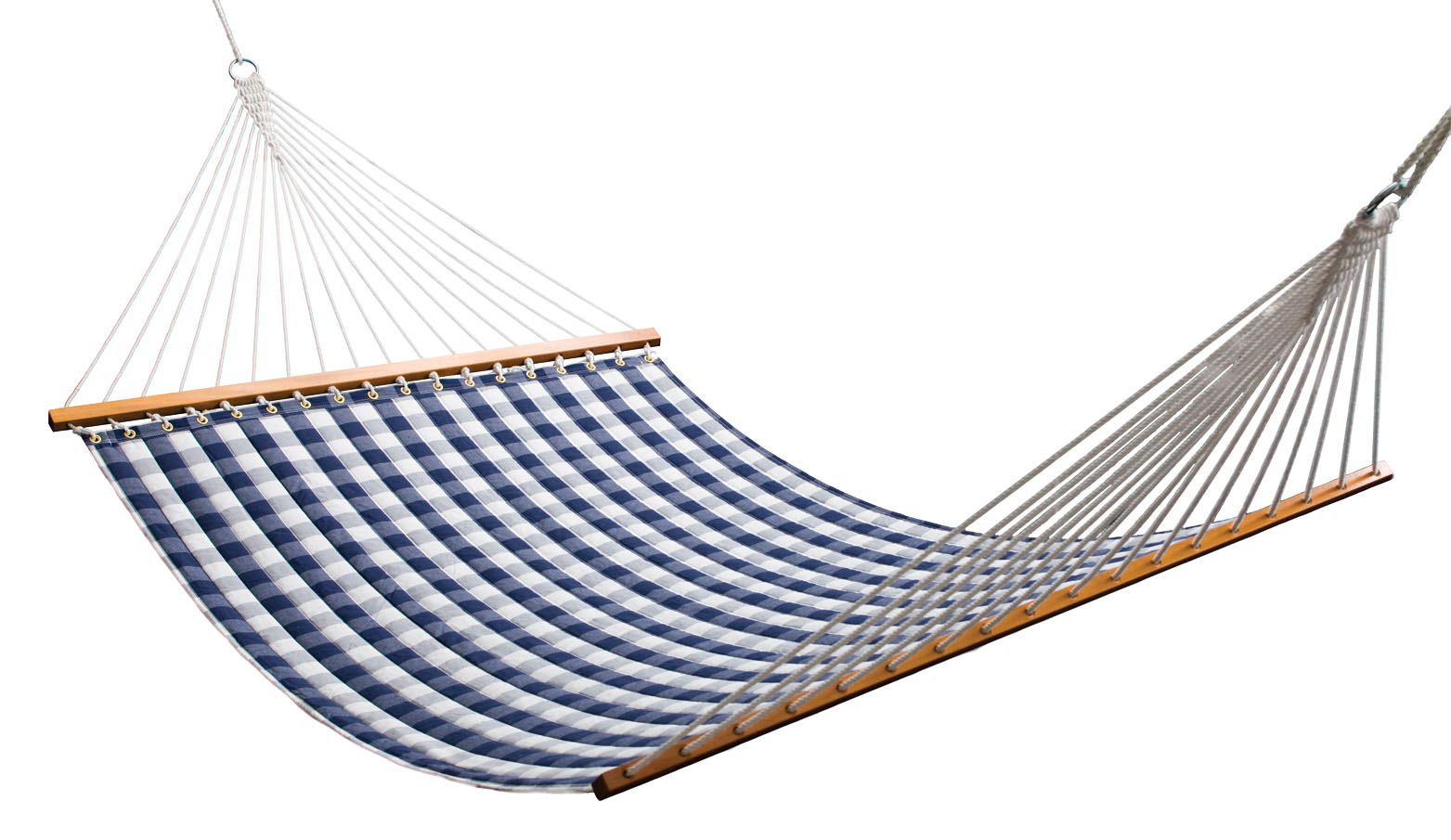 Hästens cotton hammock ($284; hastens.com)
Hästens, a Swedish bed manufacturer best known for luxurious horsehair mattresses, brings its signature blue-check pattern out of the bedroom and into the garden with a cotton hammock sized for two.