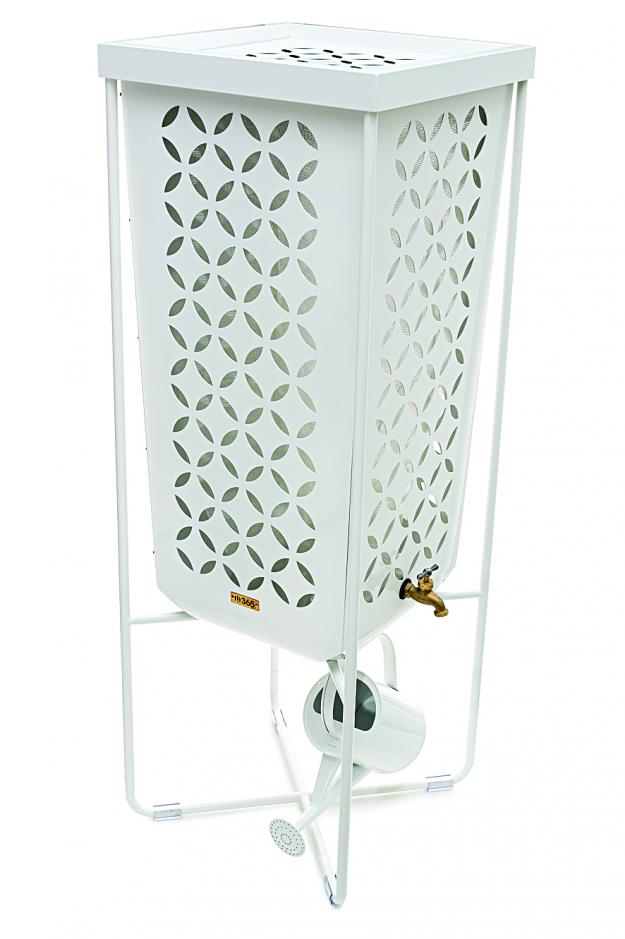 Photo by: Michael Kraus
Say "rain barrel" and most of us think of a retired whiskey cask with algae lurking beneath the lid. Lately, though, the green push to save water and reduce impurities in our gardens has brought rain barrels into the present, complete with updated designs and high-tech add-ons. Hero Design Lab, a small Toronto firm, joins the movement with its RC 1 rain collector ($450 - $485 CDN plus shipping), at Modern Karibou; modernkaribou.ca, ships to U.S.), proving that stewarding resources doesn't need to come at the detriment of design.. (To order a solar-powered pump for enough pressure to wash your car, see Sourcebook, page 78.) Easy to set up, rain barrels reduce water bills and strain on storm drains while providing chlorine-free soft water for your plants—3,000 gallons per year on average in dry spots like Bakersfield, California.; 18,000 gallons in places like Portland, Oregon, where they have 16 different words for rain.
We're giving away one Hero Design Lab RC 1 rain collector (valued at $550)! Enter for a chance to win here.
See official rules here.

This article was first published in Garden Design
April 2011