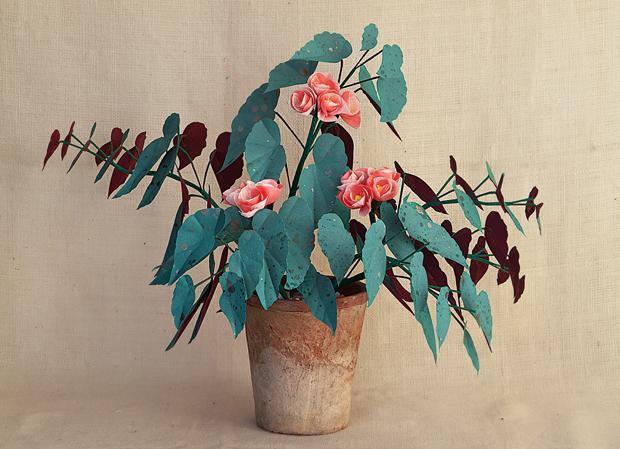 Photo by:
Ingalls Photography
There are those who sniff at the idea of fake flora, and there are those who don't. But even folks in the former camp will find that New York City-based event designer and floral stylist Livia Cetti captures something deeply real in her paper flowers and foliage. With the gesture of each plant, the nod of its head, and the swirl of its leaves, she manages to locate an essential truth about its being. "I'm not looking to copy an exact stamen or flower," says Cetti. "Instead, I want to recreate my memory of it." She started making her single stems three years ago, selling them on her website, The Green Vase. More recently, she introduced terra cotta-potted versions of begonias, orchids, and other specimens, all with hand-painted leaves, movable wire stems, and flowers made of tissue and crepe paper bleached to the desired hue. Cetti credits her lifelong connection to things that grow for her acute ability to capture nature. Long before she did her first floral job at age 13 (the wedding of a friend of her sister's), her father, a potter, brought her cacti and other vegetation he collected from the desert around the family's Santa Barbara, California, home. And her mother? "She wanted to name me Moth," Cetti says. "But my father said no."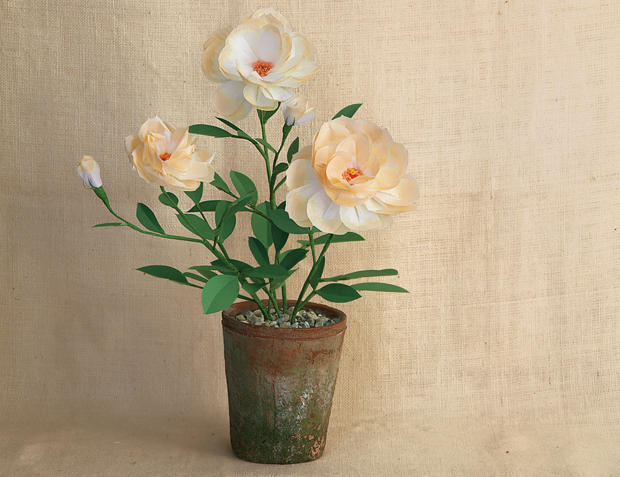 Photo by Ingalls Photography.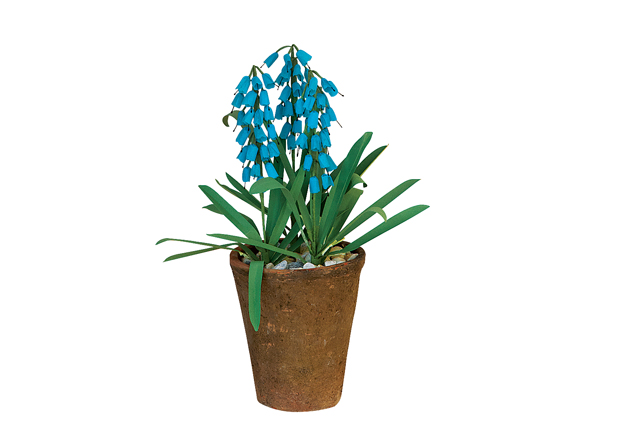 Photo by Ingalls Photography.
New this month, Livia Cetti's artfully created faux flowering plants include (from above) an angel wing begonia ($300), a yellow peony ($300), and a grape hyacinth ($200), all potted in terra cotta vessels.

This article was first published in Garden Design
June 2012