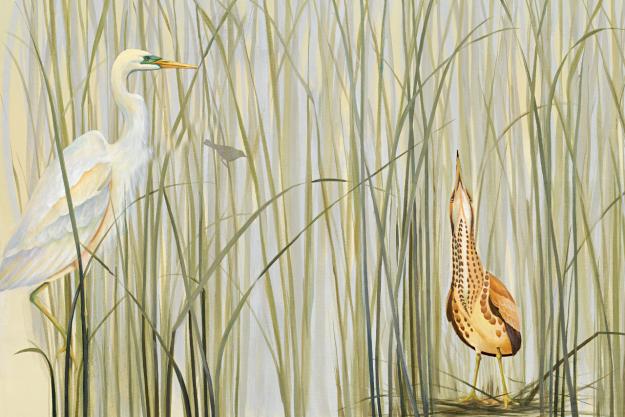 Photo by: Audrey Sterk Design
The New England coastal scenes that Nantucket muralist Audrey Sterk paints by hand take months to complete. But thanks to digital printing technology, she can customize her work to suit your décor and deliver to your door in two weeks.
Want the blue of that marsh bird's wing to match your drapes? Send Sterk a swatch. Want your mural to scale the full height of a two-story stairwell? Sterk will add more sky.
Her wall coverings come in ten-foot rolls in widths of either 27 inches ($300 per panel) or 54 inches ($600 per panel). If you're planning to move someday, order the canvas version instead of the paper: Canvas can be taken down and rehung. Audrey Sterk Design; audreysterk.myshopify.com

This article was first published in Garden Design
April 2011