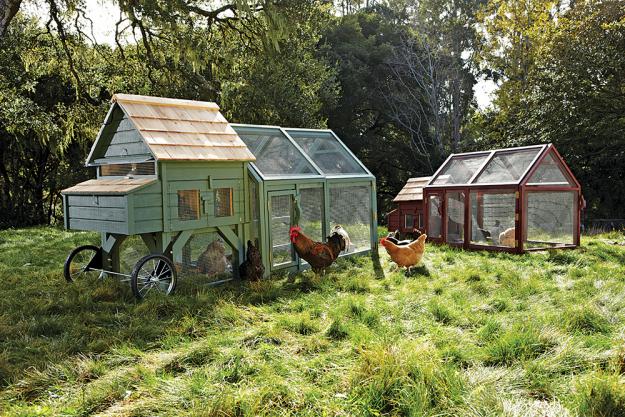 Williams-Sonoma's new Agrarian line joins the hyper-locavore movement with backyard beehives and the Alexandria Chicken Coop. ($880; Williams-Sonoma)
Williams-Sonoma began in 1956 as a purveyor of imported French cookware. If you still think of the housewares chain as a place to score a good copper-bottom pot, get ready for Agrarian. In April, the company launched a new line of "culinary gardening" products that its creator, Allison O'Connor, calls "a response to people taking charge of their lives from the ground up — literally." Agrarian is meant to aid in every leg of food's journey from dirt to table and includes all manner of apparatus for growing, preparing, preserving, and serving food, from seeds and live plants to outdoor furniture and chicken and beekeeping equipment. "It's about supporting a lifestyle of healthy living and connecting the virtues of homegrown and homemade into our customers' everyday lives," says O'Connor.
Agrarian is not Williams-Sonoma's first step outdoors, but the line pushes beyond garden benches and grilltop pizza stones to embrace recent foodie trends. Agrarian includes such stalwarts as stainless-steel tools from Britain's Joseph Bentley and classic Weck canning jars, but the company also sought out artisanal products from up-and-coming companies—garden markers from Brooklyn Slate Co. and repurposed burlap Marano bags. "It's a natural extension of the brand from the kitchen to earth," O'Connor says.

This article was first published in Garden Design
May 2012