Do you know about our digital Look Books? They focus on one gardening topic in particular and highlight images and information, perfect for inspiration for your garden. Our most recent one is Passion for Plants.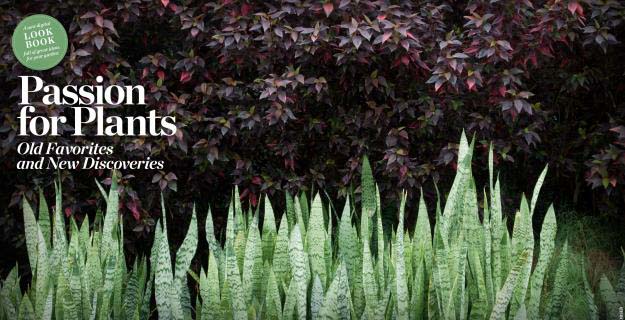 I like to think of it as a short, mini-magazine that you can look at online—whether it's on your desktop, laptop, or tablet computer. We feature tons of pictures and ideas to pin (are you on Pinterest yet?) and clip (you can register on our site to save your favorite articles to your account) for your garden.
With pages about new plants to check out for 2012 and a guide to growing salad greens, the Look Book is a great resource to keep coming back to whenever you're thinking about plants. And it's already April—so you'll definitely want to check out our guides to our specialty nurseries and mail-order plant sources and start ordering for this year's garden.