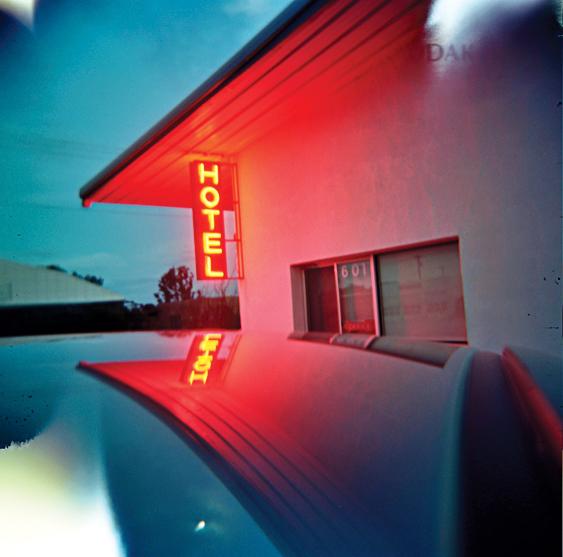 Photo by:
Landon Nordeman
Thunderbird hotel
This is a companion to piece to our Way Out West: Gardens of Marfa, Texas article.
.
WHERE TO STAY
El Cosmico 802 South Highland Avenue (877/822-1950; elcosmico.com). $90–$125 trailer; $60 yurt; $75 tepee. You read it right: your lodging options are a refurbished trailer, a tepee, or a yurt, all clean and comfortable.

Thunderbird 601 West San Antonio Street (877/729-1984; thunderbirdmarfa.com). $120–$200. A '50s motel transformed into a model of modernity.
WHERE TO EAT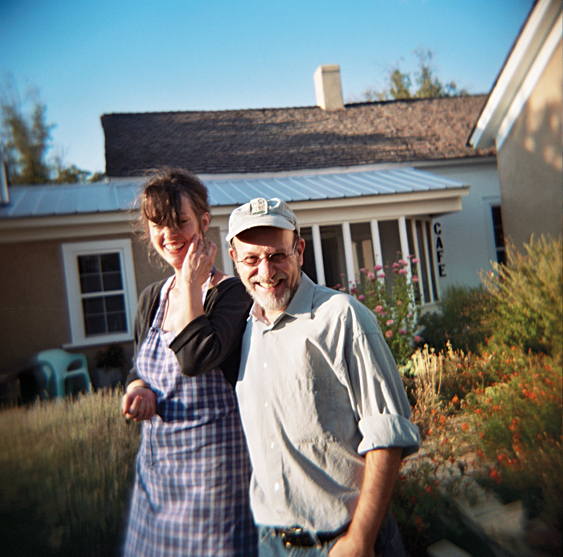 The owners of Austin Street Cafe
Austin Street Café 405 North Austin Street (432/729-4653; austinstreetcafe.com). Housed in the restored Walker House (the first house Donald Judd bought in Marfa), Lisa and Jack Copeland's café serves delicious home-cooked meals and snacks on the first Sunday of each month—the only day it's open.

Cochineal 107 West San Antonio Street (432/729-3300). Tom Rapp and Toshi Sakihara left their New York City restaurant, Etats-Unis, for the desert, but their fans wore them down: they're now doing some of the region's best cooking.

Food Shark Under the pavilion, Highland Avenue at the train tracks (432/386-6540; foodsharkmarfa.com). Great sandwiches and salads from Marfa's only food truck.
Maiya's 103 North Highland Avenue (432/729-4410; maiyasrestaurant.com). Dependably delicious food and large portions are standard at Maiya's, and it's the best place in town to get a cocktail.
Pizza Foundation 100 East San Antonio Street (432/729-3377; pizzafoundation.com). Stunningly good thin-crust pies and excellent salads.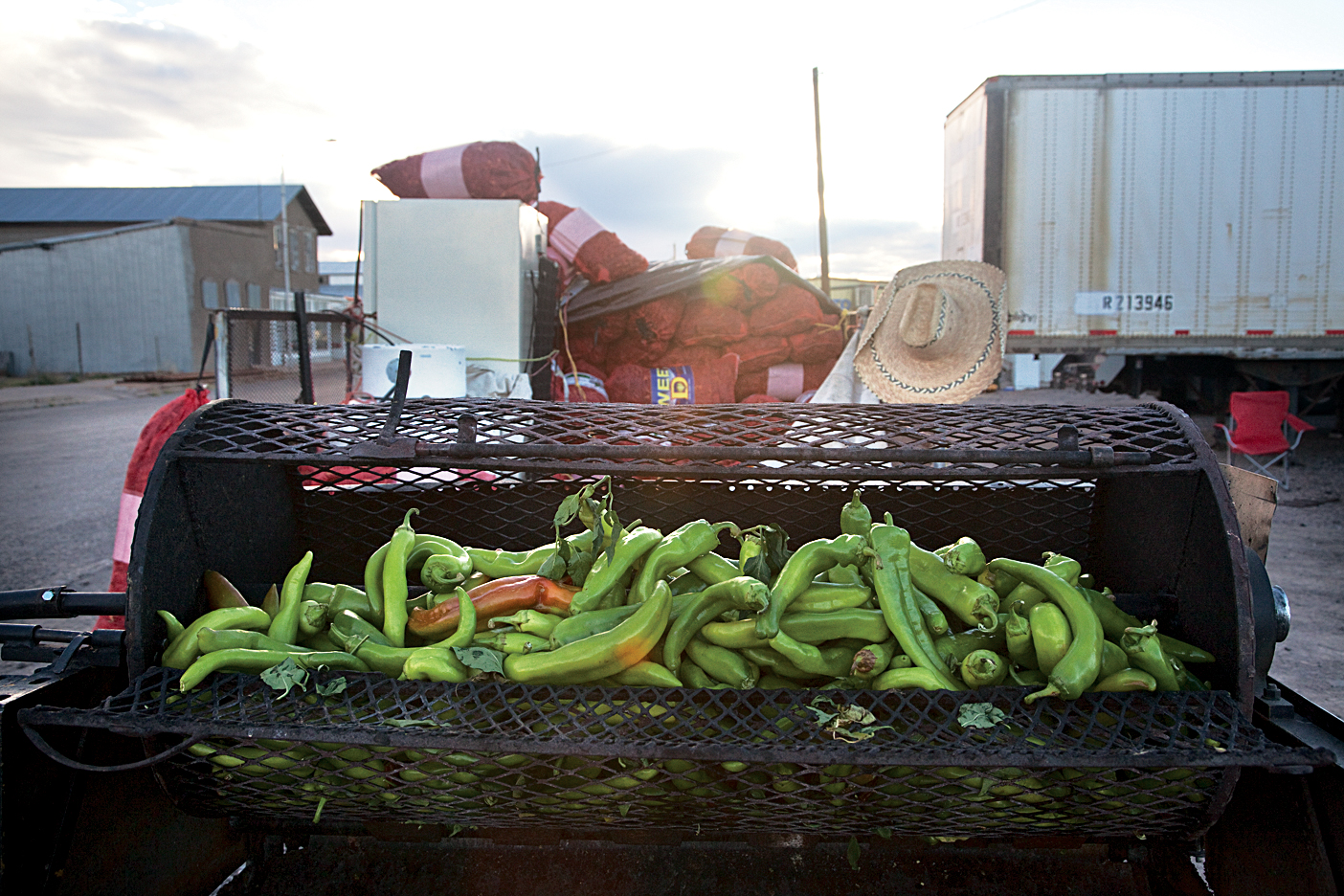 Chiles on Highland Avenue
WHERE TO GO
Ballroom Marfa 108 East San Antonio Street (432/729-3600; ballroommarfa.org). On any given day at this art deco–era ballroom, you might see a photography exhibit, the work of young Mexican artists, or Lyle Lovett.

The Chinati Foundation 1 Cavalry Row (432/729-4362; chinati.org). Tours (by appointment) of Donald Judd's installations, including his 100 works in mill aluminum and his 15 untitled works in concrete, as well as work by other artists.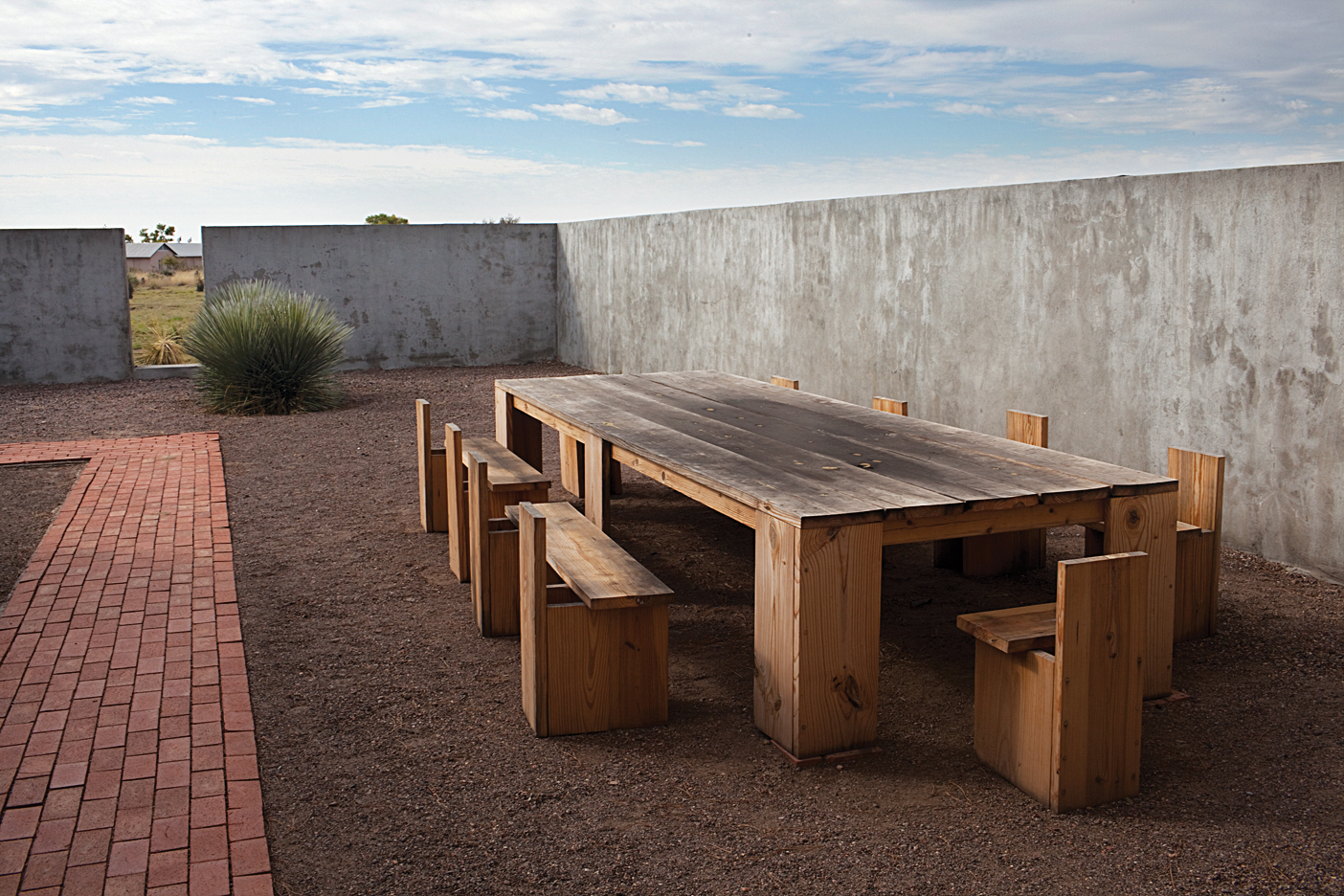 a Judd table and chairs
Judd Foundation 104 South Highland Avenue (432/729-4406, ext. 103; juddfoundation.org). Tour Judd's Marfa residence, known as The Block, including his incredible library. Separate studio tours are also available.

Chihuahuan Desert Nature Center State Highway 118, Fort Davis (432/364-2499; cdri.org). This 500-plus-acre preserve in the foothills of the Davis Mountains has a desert botanical garden, a cactus and succulent greenhouse, and several miles of hiking trails.