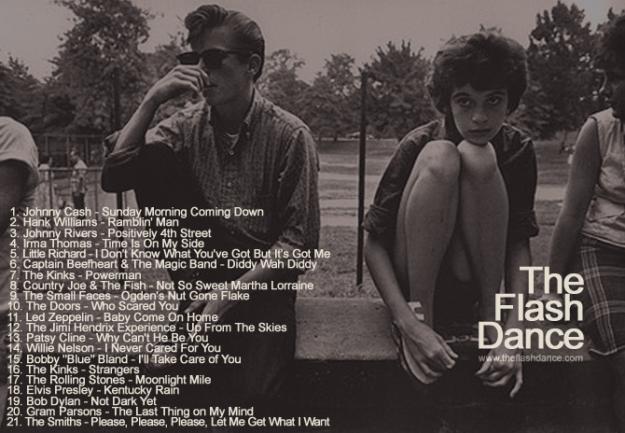 I happen to love Valentine' Day, whether or not I have a valentine of my own. The sweet little cards from the drugstore, pretty flowers, and bite-sized chocolate bars—it's all too cute.
I know, however, that many people hate Valentine's Day. For these haters, I suggest putting on a mix of solidly grouchy music. I love the mixes put together by Los Angeles D.J. The Flashdance—this one (above) is just a list of songs, but over on the site, there are lots of mixes with downloadable MP3s. They're great party mixes, even if it's for a pity party of one.
This mix ends with the Smiths "Please, Please, Please, Let Me Get What I Want," which readers of a certain generation might remember as being the soundtrack during the museum scene in Ferris Bueller's Day Off, and the favorite of many sensitive emo fanboys.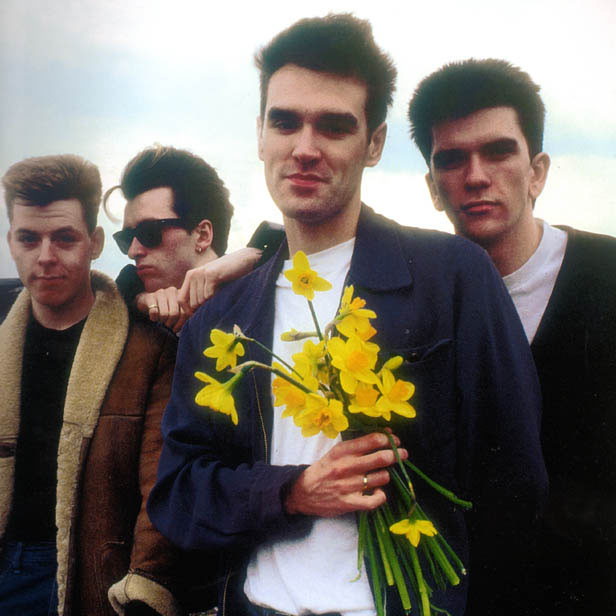 Morrissey, lead singer of the Smiths, was famous for always having gladiolus or daffodils with him on stage when he performed with the Smiths. Morrissey was a big fan of the writer Oscar Wilde, who made the white lily his emblem, because of its symbolism for purity, beauty, and death, and Morrissey also wanted a signature flower. He chose the more affordable gladiolus, which his fans brought to Smiths' shows, and which he would stick in his back pocket. Gladiolus can represent rememberance or someone's heart being "pierced" with love (because of the flower's sword-shaped leaves), and daffodils can represent unrequited love, symbolism that surely spoke to Morrissey, king of the unrequited love songs. (Of course, flowers' meanings can be quite variable—see our article about the meanings of many popular flowers.)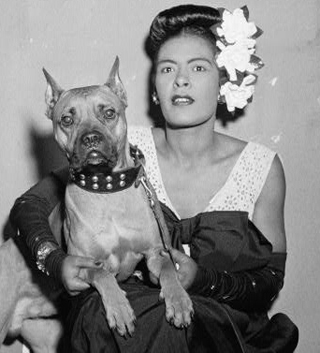 Photograph by William Gottlieb, Library of Congress
If you're more of a jazz fan, consider some Billie Holiday instead, and pin a gardenia, (or two or three) in your hair. There are numerous stories about why Holiday chose the gardenia as her signature flower, but some sources say it started as a replacement for some hair that was burnt by a curling iron one evening. In any case, why not float a gardenia in a bowl while listening to the lady sing the blues?
We hope you have a wonderful Valentine's Day, whether it's romantic or enjoyably curmudgeonly. May you enjoy beautiful flowers, a great soundtrack, and a delicious meal (check out our sister site Saveur's list of Valentine's Day recipes).