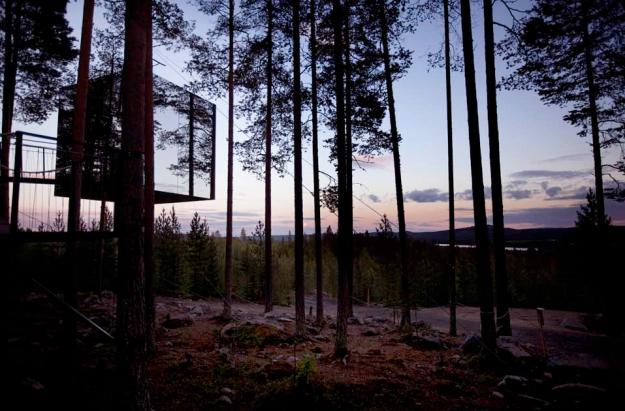 So I have been wanting to visit the Treehotel's Mirror Cube since I first saw a photo floating around the internet last year, but I've just discovered that the Treehotel has other tree house rooms—including the Bird's Nest and the UFO. (All rooms, as they call the tree houses, are 3050 Swedish kroner per night, for one person, approximately $466, or 3990 Swedish kroner for two people, approximately $610.) Oh! I so want to go.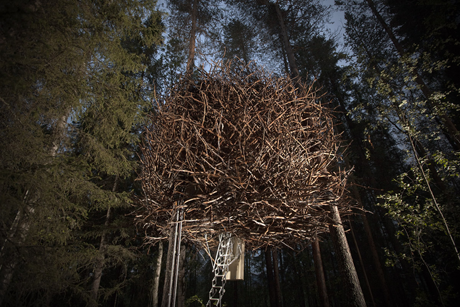 The Bird's Nest room at the Treehotel.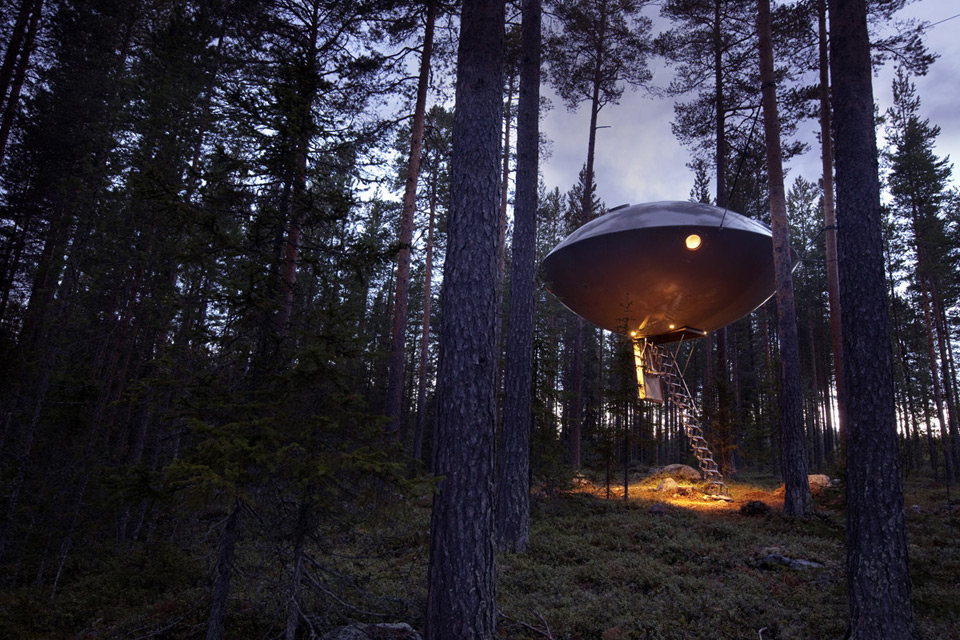 The UFO room at the Treehotel.
Anyway, one of the Treehotel's most notable rooms is the Mirror Cube (top photo), which reflects its surroundings so that it looks almost invisible to the human eye. This month, the Treehotel has made the Mirror Cube available to anyone with the means to buy one. As the company says on its site, "Treehotel handles construction, transport and installation at your desired destination....All you need to do is select your favourite spot."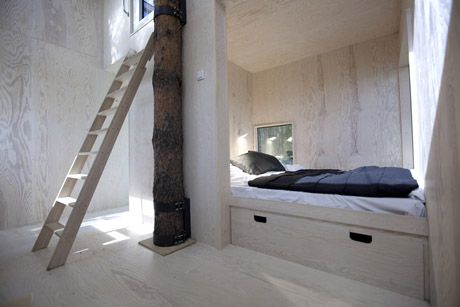 The interior of the mirror cube.
Designed by Scandinavian architects Tham & Videgård, the Mirror Cube has a base of aluminum and is wrapped in mirrored glass. There's a roof terrace and I love how the windows inside frames the views of the trees.