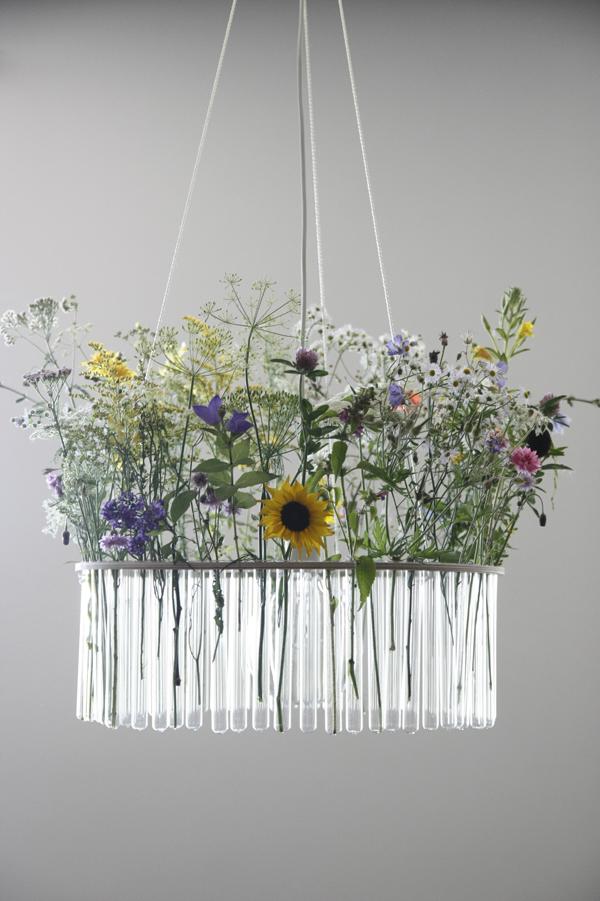 Above:
- Cool test tube lamp by Pani Jurek also serves as a vase for flowers or plants. [Design*Sponge]
Do you sometimes wonder what happens to some of the subjects of our posts? Here are some follow-up posts:
- If you read about the vegetable garden on the roof and wanted to know more about the project and the sub-irrigated planters, check out this interview with Victoria Taylor and Katie Mathieu. There's a nice video as well. [Acqtaste]
- And if you're planning on winter-sowing some seeds, after having read Kevin Lee Jacobs's popular Seed Sowing in the Snow article, but you're not quite sure exactly what to sow, Kevin has a great post on his own blog about what and when to sow it. [A Garden for the House]
And more links from around the web:
- Highlights from Europe's big home furnishings show in Paris, Maison & Objet. [Apartment Therapy]
- And on a somewhat related notes, tips for showing in trade shows for small businesses: Trade Shows 101. [Design*Sponge]
- A lost wedding ring is found, after 16 years, growing on a carrot! [BBC]
- Plants will keep their Latin botanical names, but will no longer be required to be described in Latin. [Washington Post]
- New bonsai stamps from the USPS. [Beyond the Perf]
- Gardening posters from the WPA. [A Way to Garden]
- Brooklyn Grange, already the world's largest rooftop farm, is now expanding to a 45,000 square foot space in Long Island City, Queens, New York. [Inhabitat]
- Ken Druse's podcast about what kind of tasty tomatoes to plant. [Ken Druse/Real Dirt]
- Interview with Heather Donahue, Blair Witch Project actress, about her new book Growgirl, about her life growing medical marijuana. [The Awl]
Claire Lui is the online editor of GARDEN DESIGN.