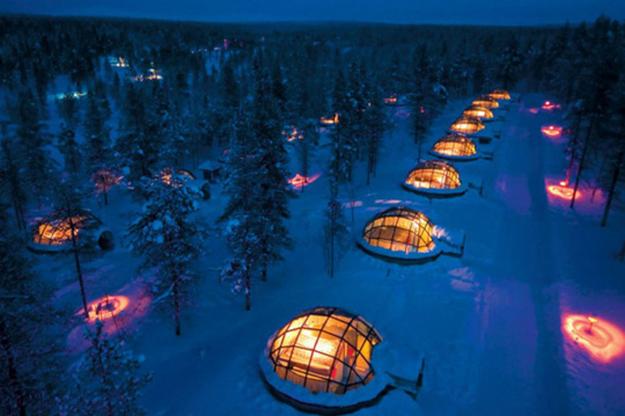 Photo courtesy of Hotel Kakslauttanen.
- Located 250 kilometers above the Arctic Circle in Finland, Hotel Kakslauttanen's village of igloos (above) built from special thermal glass regulates the rooms' internal temperature and allows visitors to sit right in view of the Northern Lights during the winter months. [Re-Nest]
- The roof of a former malt factory based in Berlin is being transformed into Frisch vom Dach project, or Fresh from the Roof project, by turning the space into a sustainable urban farm. [Spiegel Online]
- David and Elaine Gorham's indoor-outdoor style home in the mountains of New Mexico. [New York Times]
-Apple plans to build a new campus in Cupertino, California, for its employees. The campus will include a massive landscaping undertaking, including planting new 6,000 trees, in the central garden and amphitheater. [Gizmodo]
- Re-Nest's collection of DIY decorations for the season. [Re-Nest]
- An innovative tree house built primarily from recycled products with a remote-controlled drawbridge. [Inhabitat]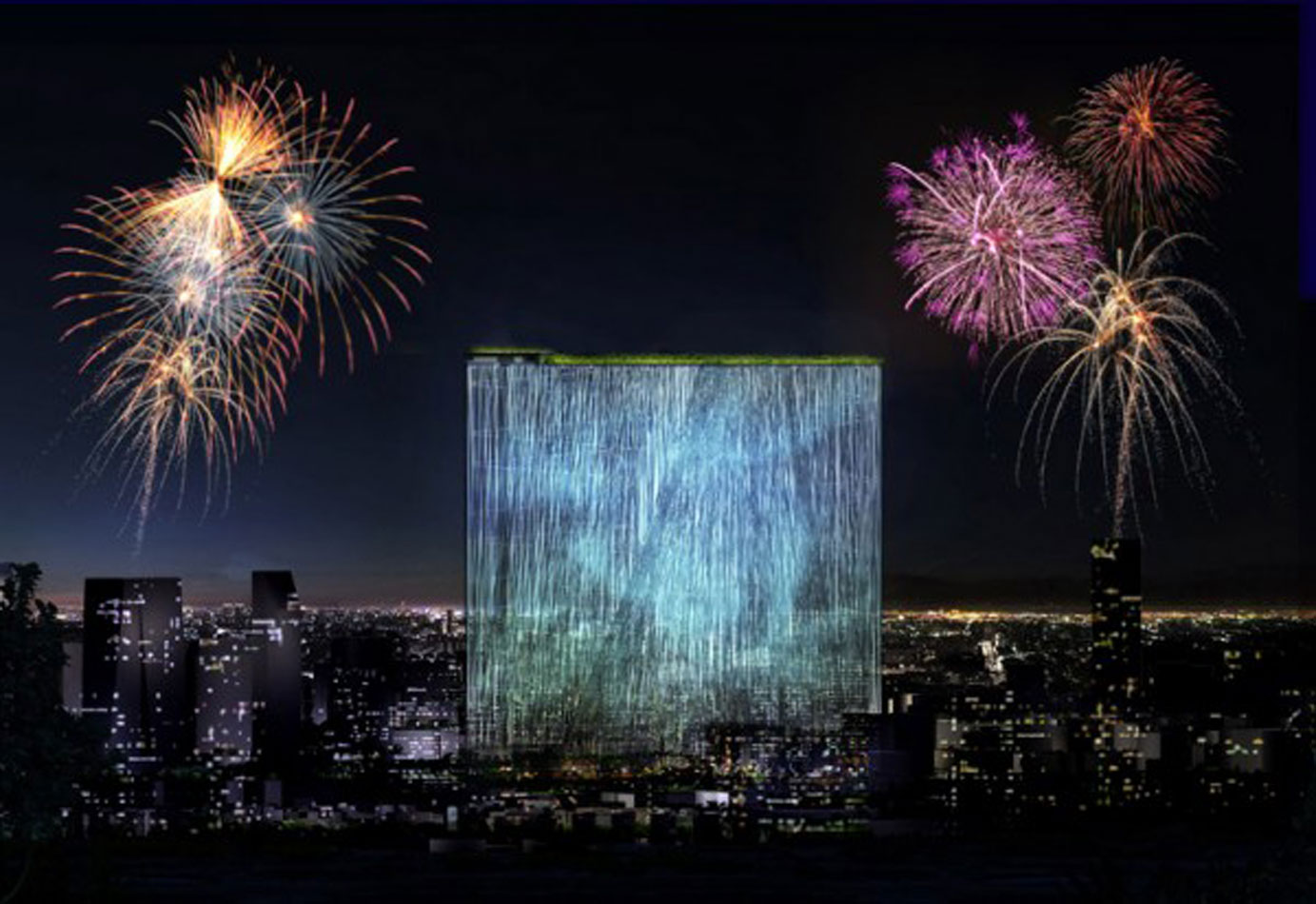 - This "21st-Century Oasis," proposed by Sou Fujimoto, would be a garden park floating above Taiwan and also serve as a renewable green-energy project. [Architizer]
Ethan Cromwell Palmer is an intern at GARDEN DESIGN.