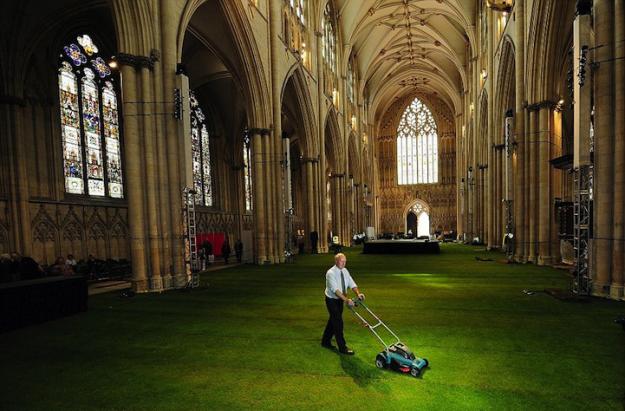 On June 8, 2012, as part of the celebrations for Queen Elizabeth II's Diamond Jubilee, the York Minister Cathedral held a dinner inside the cathedral.
The nave of the 14th-century gothic cathedral—the largest one in Northern Europe—was covered in grass, with some 16,145 square feet or 1,500 square meters of grass laid down on the plastic-covered floor. The cathedral used WowGrass, which was seeded about a year ago and grown on felt, before being rolled out in the nave.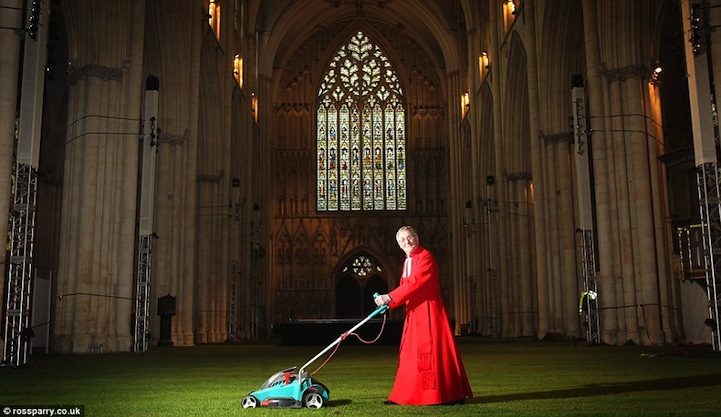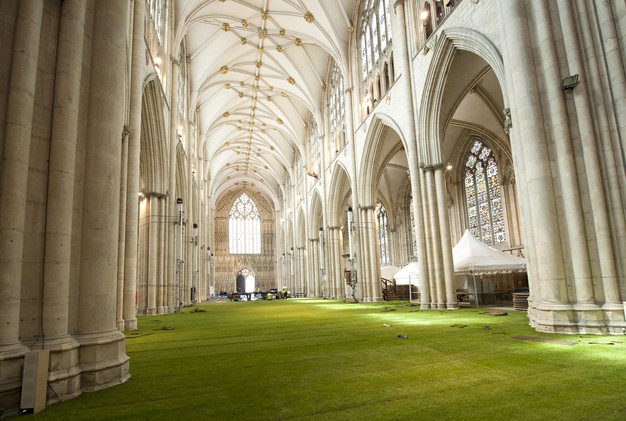 Interestingly for gardeners, the dinner not only celebrated the Diamond Jubilee, but also the new York Minister Rose, which was launched at the 2011 Chelsea Flower Show.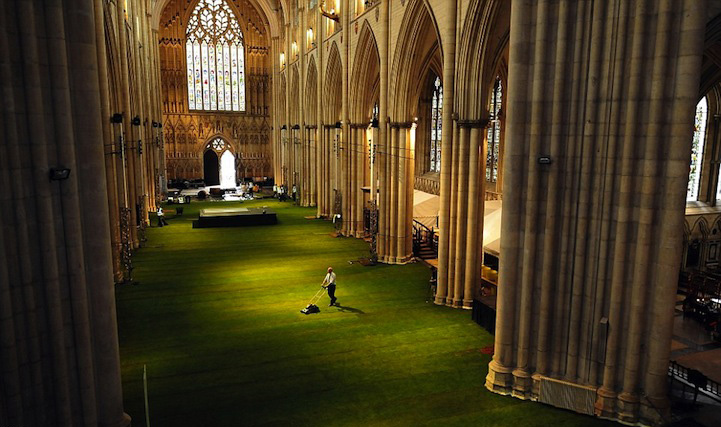 [via MyModern Met]