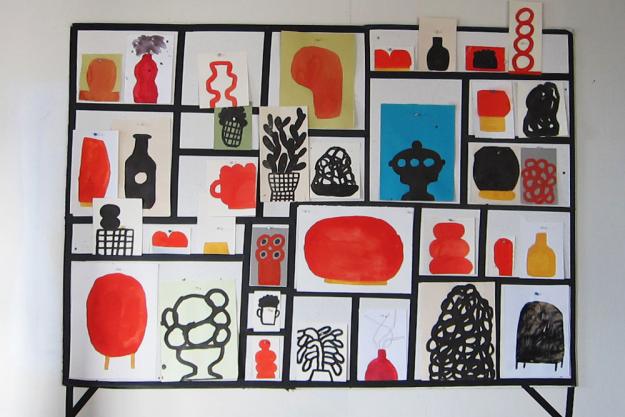 Tucker Nichols displays paintings of plants and rocks in his latest solo show at gallery Zieher Smith through January 23. Nichols, who's mother was a champion flower arranger as well as an antiques dealer, has become increasingly aware of the influence his mother's craft has had on his work as he's matured as an artist. "Growing up I didn't realize it," says Nichols, "but now I see that she's really a sculptor who uses cut flowers. So it's ultimately that sense of arrangement and of things being on display that I got from growing up with her and her flowers." Indeed, these ideas of arrangement and display factor heavily into the exhibition, aptly titled Rocks+Plants, as it explores man's obsession with reigning in nature.
"I've been drawing plants and rocks and vases seemingly forever; I just keep doing it and doing it — like that guy in Close Encounters of the Third Kind who's obsessed with the mash potato mound," says Nichols, "so this was a chance to bring many of these works together and examine that impulse."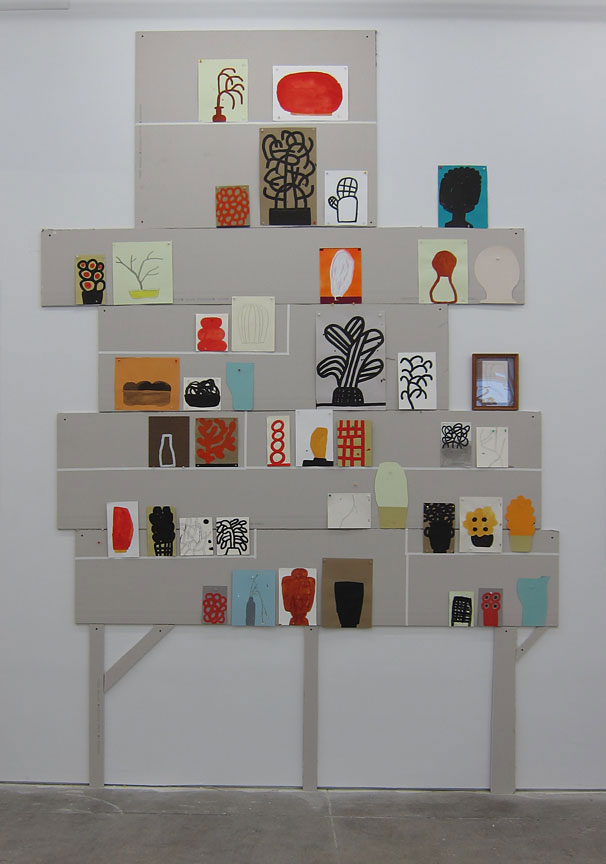 The show, consisting of 30 paintings and drawings (many of which contain several smaller works) as well as four sculptures, focuses not on recreating images from nature but rather inspects "where man and nature mix, where we have a relationship with nature, as opposed to us just being lost in nature," says Nichols.
Thus all the drawings and paintings in this show, created at the untamed outpost of Nichols's Marin Headland studio, outside of San Francisco, depict rocks and plants from an imaginary natural world brought into the human realm, cut off from their origin by a vase or bottle or stand. And yet the fictitious pieces of nature-on-display also look deliberately unnatural, further heightening the dichotomy that, for example, walking through a garden is different than walking through the woods, that arranging and repurposing nature is at the heart of humanity's relationship with it. "There is something within us that makes us want to bring the vastness of the natural world into our little domains. And that's what I'm trying to understand from the perspective of someone making art in a very wild natural place and sending it to a very developed and sort of unnatural place like New York City."