This beautiful penthouse garden sits atop a house owned by artist Lawrence Weiner and his wife Alice. The most unusual feature? Look behind Alice—the penthouse was built using two truck containers as a body. Designed by LOT-EK, this townhouse renovation creates a modern look with unexpected recycled materials.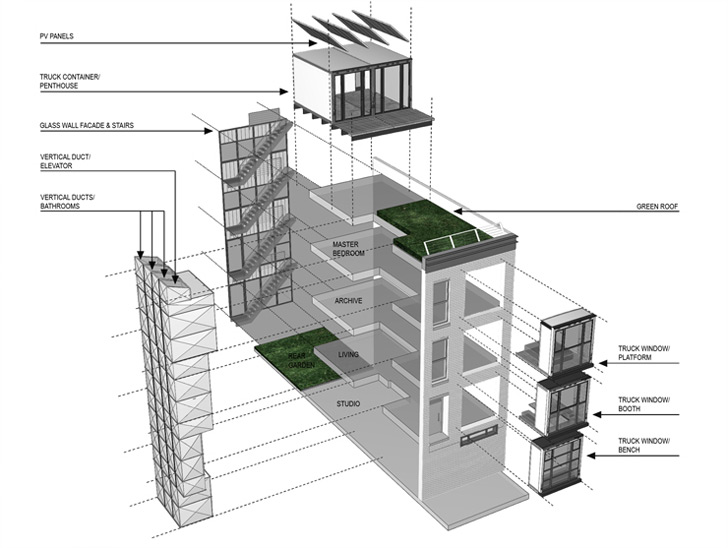 A plan of the townhouse renovation that shows how the truck bodies were incorporated into the house. Plan from LOT-EK.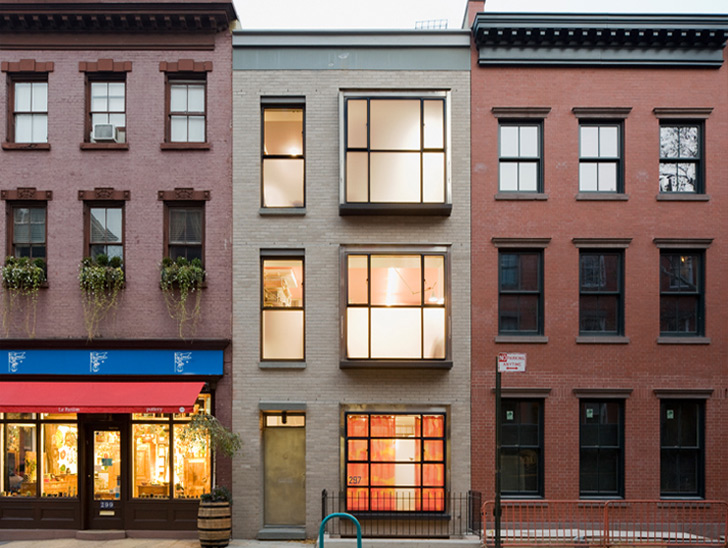 The front of the towhouse in New York's West Village, with the new windows set in frames made from the back of trucks.
[via Inhabitat, which has more photos of the house]