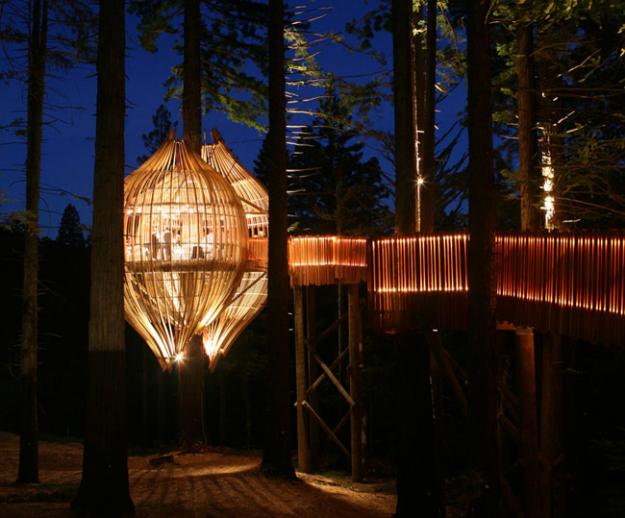 Three years ago, a treehouse in New Zealand won the hearts of architecture critics, restauranteurs, and sustainable designers. The pine-slatted pod suspended visitors in a redwood tree, then served them canapes and petit fours. The treehouse was designed with locally milled redwood, built by local labor, and also made an Auckland accordion player named Tracey quite famous. Now, after several years of private ownership, the treehouse & its surrounding land are for sale.
Despite winning international architecture awards, the treehouse wasn't a designer's ambitious vision—rather, it started as a marketing campaign. Yellow, the country's phone & service directory, hoped to convey that its users could accomplish anything while using only Yellow references—so why not build a 32-ft.-high (10 meter) treehouse to make its point?
For the campaign's public face and project manager, Yellow selected amateur entrepreneur Tracey Collins, an accordion player from Auckland. Equipped with a phone, laptop & Yellow book, Collins sorted through the directory and recruited a team. The treehouse's primary architects, Pacific Environment Architects, had already been tapped for the project, so Collins recruited the Yellow-listed engineers, project managers, landscapers, engineers, crane operators, furniture hire companies, aborists, electricians, lighting designers and vineyards. For the next three months, the world watched via national T.V. while Collins & Co. built a restaurant in a tree.
As a restaurant, its halcyon days were brief but decadent—in 2009, between January 9 and February 9, the treehouse entertained about 2,000 guests and attracted a waiting list of 5,000 more. The menu, whose high tea menu featured white & dark chocolate-dipped cakes, fresh scones with homemade jam, cream cheese & smoked salmon sandwich and mince & cheese pie, was the gastronomical equivalent of a fairy tale. After its month-long debut, the restaurant remained open for private parties.
The cocoon seats about 30 guests—enough for next year's holiday party? If you've been looking to invest in real estate in a remote New Zealand forest, you can begin designing the table settings now.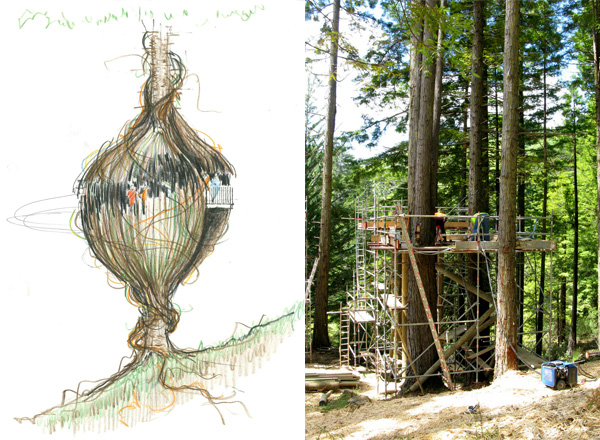 Concept sketch by Pacific Environments Architects, and the treehouse in progress. Photo credit: Pacific Environments Architects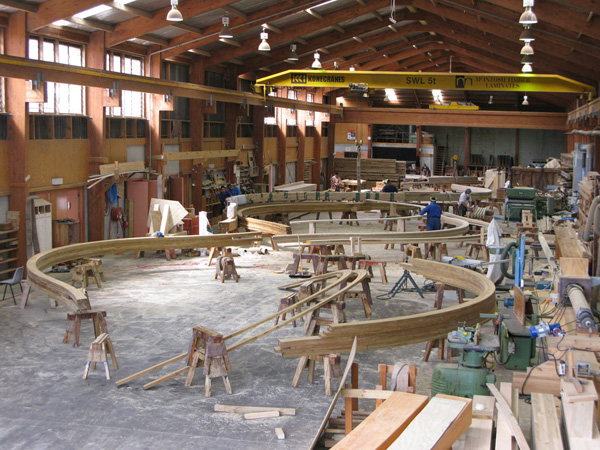 The treehouse in progress. Photo credit: Pacific Environments Architects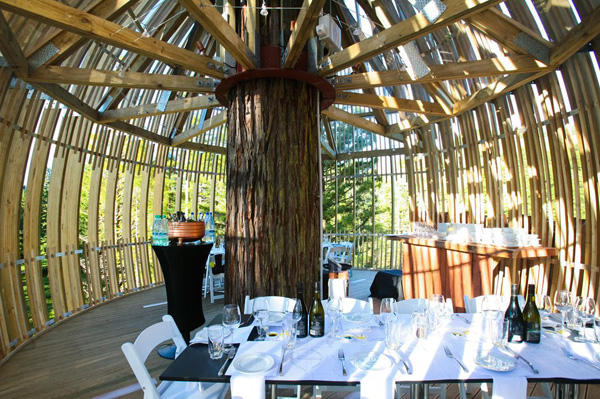 The restaurant seats 30 people. Photo credit: Lucy Gauntlett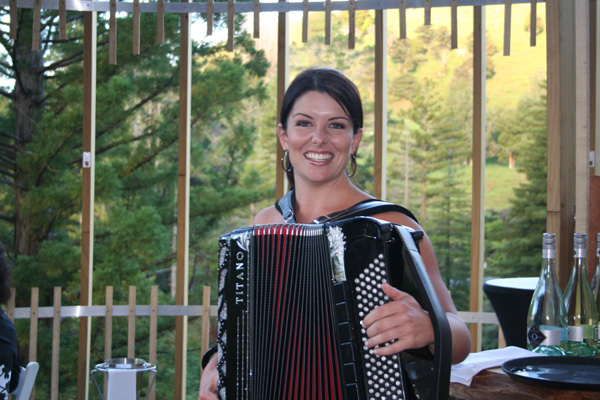 Accordion player and Treehouse-project-manager Tracey Collins in the treehouse. Photo credit: Craige Mayo