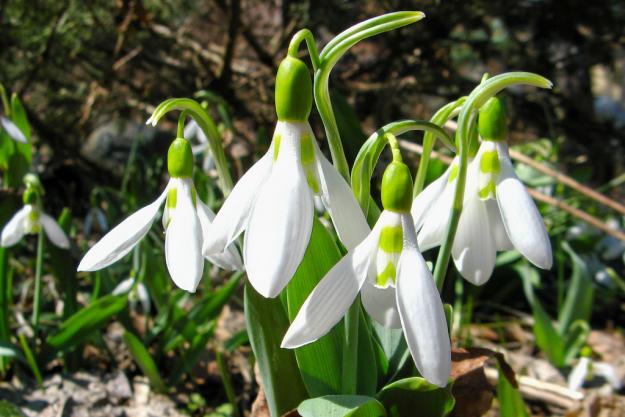 After I read our snowdrop article in our March issue, I was fascinated by the passion of the snowdrop collectors. I wanted to read more about these galanthophiles and I've compiled a list of recent online articles about snowdrop collectors. Unsurprisingly, many of the articles are from the British press, where snowdrop mania is almost a national craze.
By the way, now is the time to buy and plant snowdrops, so if you can track some down, go forth and plant.
If you are also interested in learning more about the hold of this small white flowers over humans, take a look at some of these links:
- From the Telegraph: A recent lunch for 30 'Immortals,' snowdrop collectors who have had varities named after them.
- From the Financial Times: Joe Sharman, the man behind the bulb that sold for almost $600 on eBay this year, writes a first-person account of how he develops his bulbs and fiercely guards his collection—sometimes even pulling the heads off flowers so that people will not recognize the varieties.
- Photographs of Hitch Lyman's garden (the biggest collection of snowdrops in the United States) in the New York Times and on the Ellis Hollow blog.
- From the Guardian: What's hot and what's not among snowdrop collectors now.