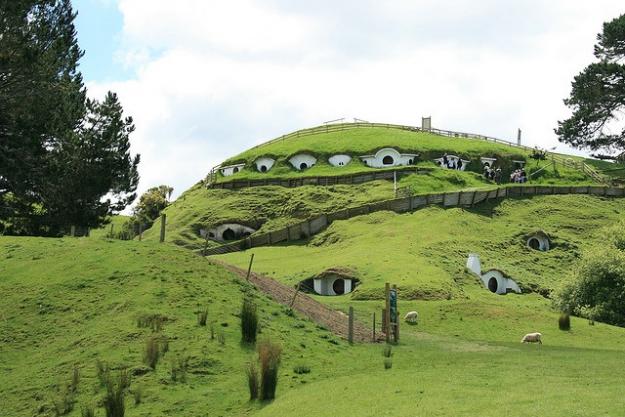 Photo by:
Tara Hunt; flickr.com/photos/missrogue/
Originally built for The Lord of the Rings film trilogy, these rolling grass hills stood in for the Shire in the three movies. Thirty-seven hobbit holes were constructed, and 400 people planted trees, bushes, and other flora to create this part of Middle Earth.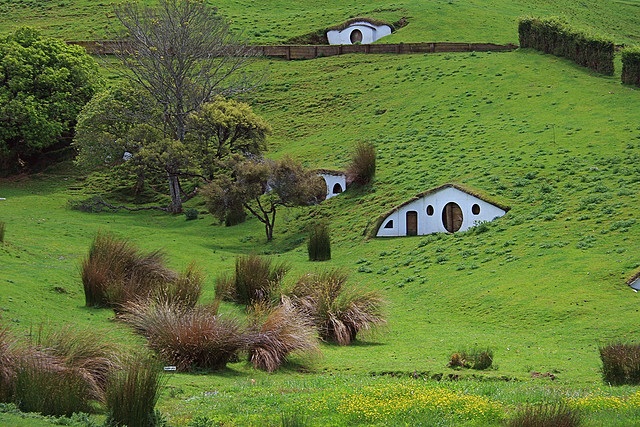 Though few home gardeners have a few hundred crew members to help landscape their yards into Middle Earth, the undulating hills do resemble the land art of Maya Lin and are an inspiration of ways to treat a terraced garden.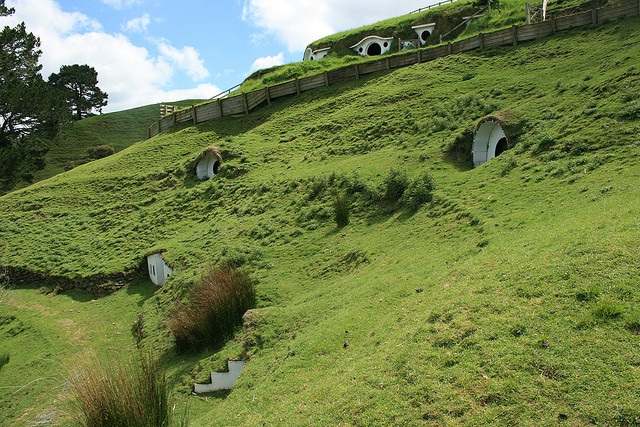 These photos, which were taken in 2007, reflect a fallow period in the Shire, when no (movie) hobbits were around and sheep had free run. In 2011, the set was rebuilt for The Hobbit, which will be released this December. Today, Hobbiton is now a tourist attraction in Matamata, New Zealand.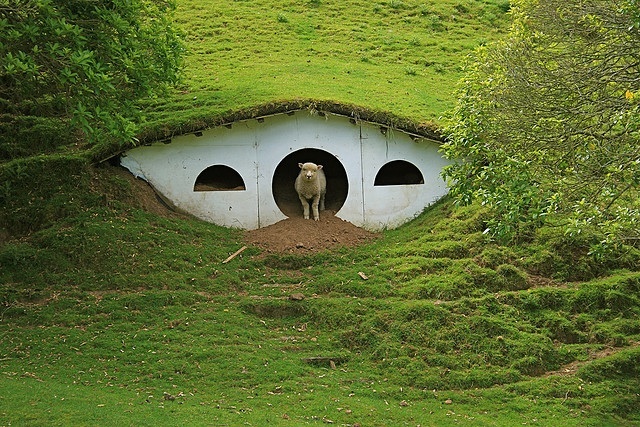 All photos by Tara Hunt. See more on her Flickr set: flickr.com/photos/missrogue.
Via Amusing Planet, via Architizer.
Claire Lui is the online editor of GardenDesign.com.