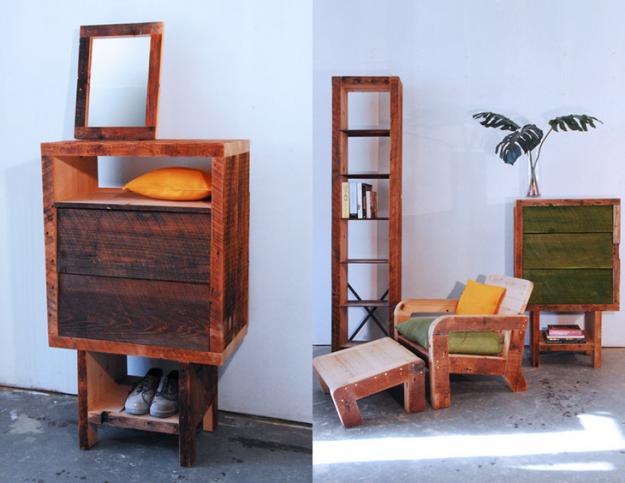 Photo by:
Made of New York
Sustainability and rugged beauty go hand-in-hand in Made of New York's chic home furnishings. This small company salvages timber from old Manhattan buildings and repurposes it in this collection of handmade chairs, dressers, and bookshelves. The weathered wood, finished in natural amber tones or primary color stains, manages to look both urban and rustic.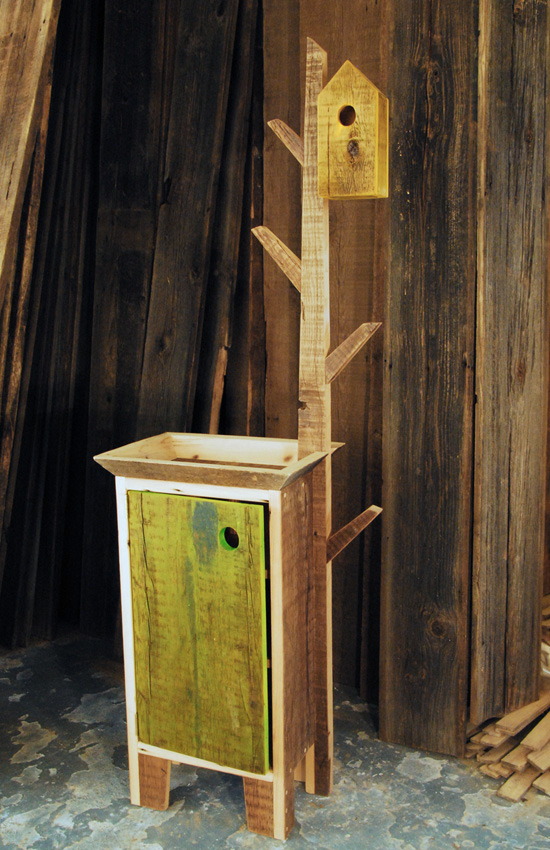 The creative director of Made of New York, John-Michael Ekeblad, is a former creative director of IKEA Sweden, and the pieces have a similar whimsy and humor. The happy Catch-All Organizer ($890) turns the recycled wood back into a clever tree-shaped coat/hat rack, complete with birdhouse.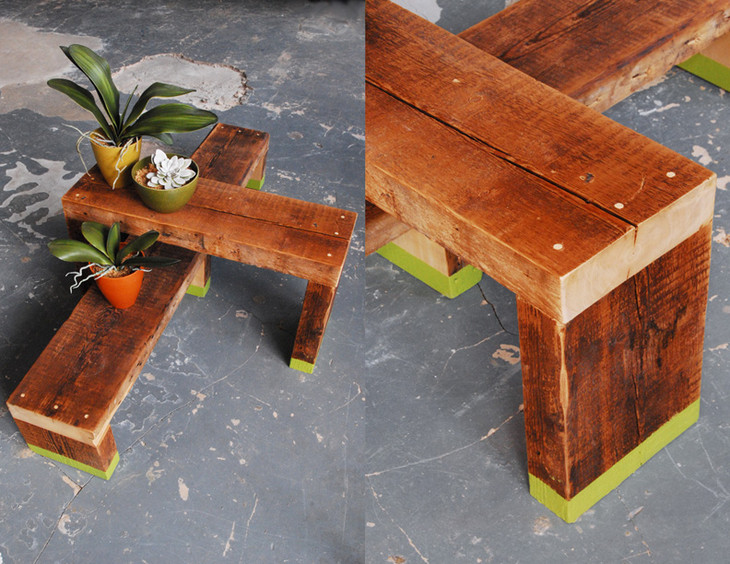 The condition of the aged wood gives each piece has the lived-in feel of an antique, but with modern finishing touches, like a water absorption-preventing silicone coating in lime green on these Plant Bridges ($200-240).
Ekeblad and his team apply a very clear, matte, water-based sealer to the wood, the occasional stain made of diluted TransTint procured from a guitar manufacturing company—and not much else. "We want to leave as much of the raw, authentic surface as possible," says Ekeblad.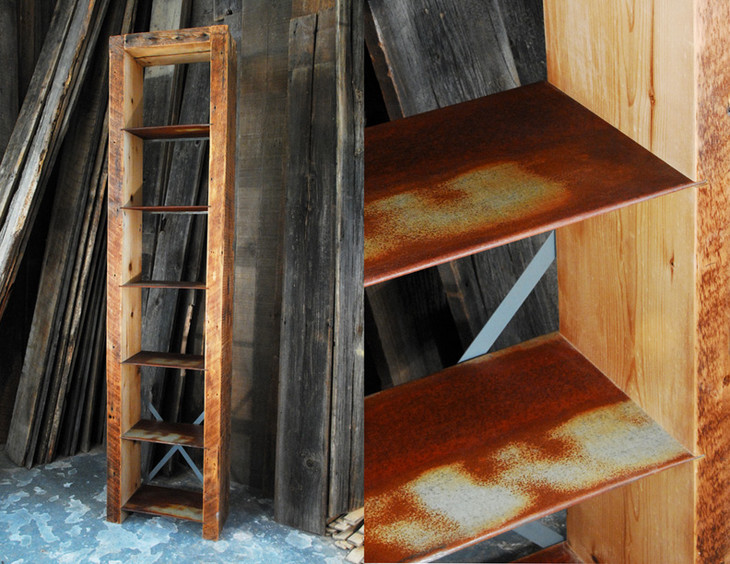 The reclaimed lumber is sourced by Brian Kane of Gotham Forest Products, who knows his way around the city's old buildings and can help trace the provenance of the beautiful boards found in some of New York's oldest structures. The materials are surprisingly uniform. "It's all white pine," says Ekeblad. "Most buildings in New York were built at the same time with the same type of wood. The planks are all the same size: three inches thick and ten inches wide."
Each piece can be customized per order, so Ekeblad encourages interested parties to contact him through their website, madeofnewyork.com.