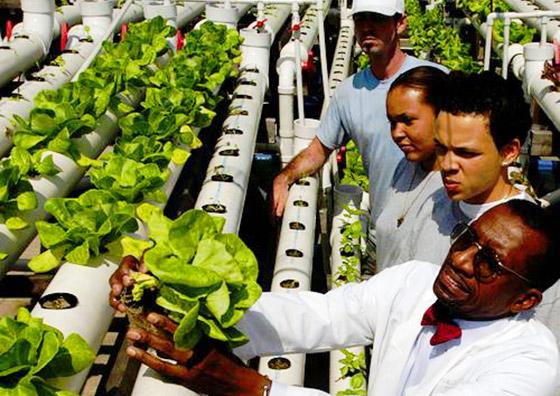 If you've become as interested in hydroponics (growing plants without soil) as I am, here are a couple of links worth noting.
Tonight, the Horticultural Society of New York is giving a free talk, "Aquaponics: The History of the Future" by Philson A. A. Warner, the Founding Director of the Cornell University Coop Extention, NYC Hydroponics, Aquaculture, Aquaponics Applied Research,Teaching and Demonstration Learning Labs. The talk starts at 6:30. RSVP to the Hort here.
On February 22, New York's Hort is hosting a workshop with Boswyck Farms about how to create your own hydroponic system with empty 2-liter bottles. The class is $45 for non-members.
And as a random related link, here's an older link about a plan to transform a Cleveland Mall into a hydroponic farm!