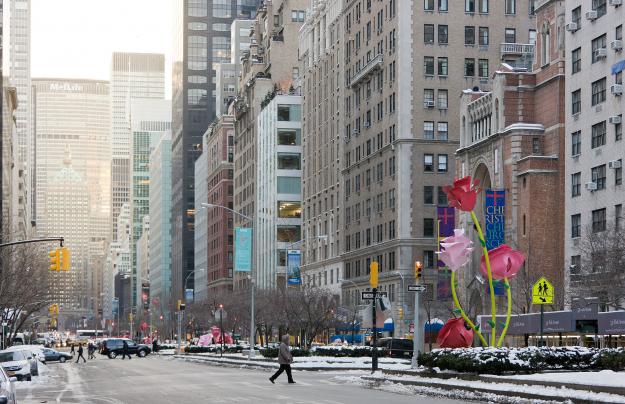 Photo by:
Iwan Baan / Courtesy Paul Kasmin Gallery
Will Ryman's "The Roses" (2011) on Park Avenue
The Roses, artist Will Ryman's site-specific sculptures for New York—featuring 38 giant rose blossoms and 20 oversized rose petals—as well as a number of huge bugs tucked among the plants, will be on exhibit from January 25 until May 31, 2011. Installed on the Park Avenue malls (the medians in the center of the street), these sculptures are the latest in a long tradition of sculpture exhibits along one of New York's busiest streets—previous artists who have shown on Park Avenue include Robert Indiana, Jean Dubuffet, and Mia Westerlund Roosen.
With flowers that range from three to 25 feet tall, the sculptures tower over the avenue and pedestrians. "With these roses I wanted to do something that was larger than life and site-specific. In my work I always try to combine fantasy with reality. In the case of The Roses, I tried to convey New York City's larger than life qualities through scale; creating blossoms which are imposing, humorous, and hopefully beautiful," said Ryman. Ryman also mentioned that he was inspired by the opening of the David Lynch film Blue Velvet. Despite this surreal and dark inspiration, the resulting sculptures are a cheerful pink and red (though keep an eye out for the giant bugs, also created by the sculptor) and a much-needed burst of color during this snowy week.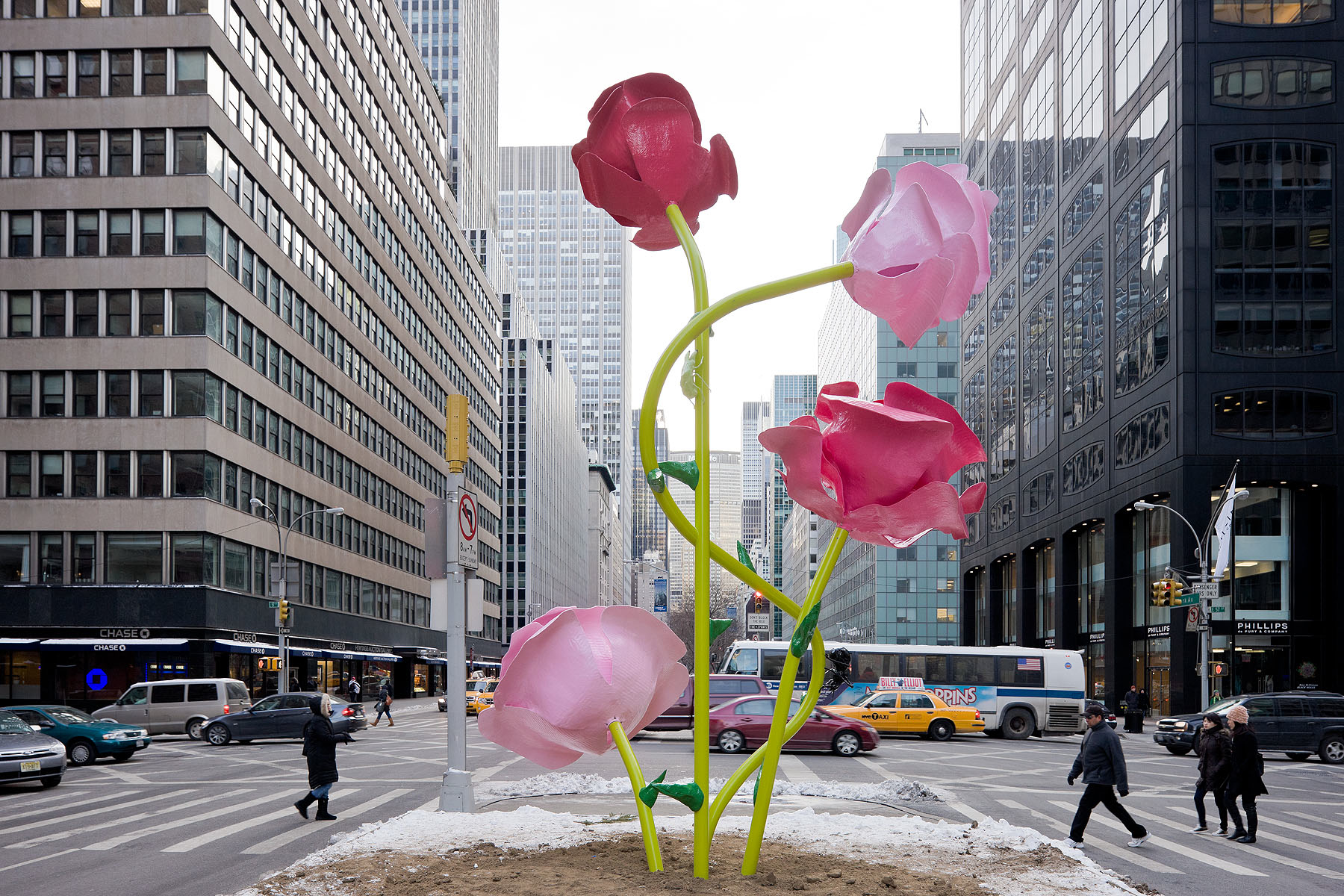 Will Ryman's "The Roses" (2011) on Park Avenue. Photo by Iwan Baan / Courtesy Paul Kasmin Gallery
The project is presented by Paul Kasmin Gallery, in conjunction with New York City's Department of Parks & Recreation, and the Fund for the Park Avenue Sculpture Commmittee.