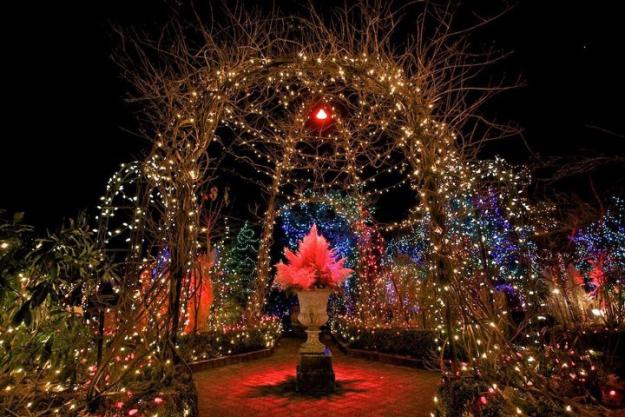 Photo by:
VanDusen Botanical Garden, Vancouver, B.C.
To celebrate the season, botanic gardens and conservatories decorate their collections with lights, ribbons, and sculptures. From Washington's glowing grapes to Nevada's illuminated cacti, gardens feature their emblematic plants as well as the always-lovely poinsettia.
Bellevue Botanical Garden Bellevue, WA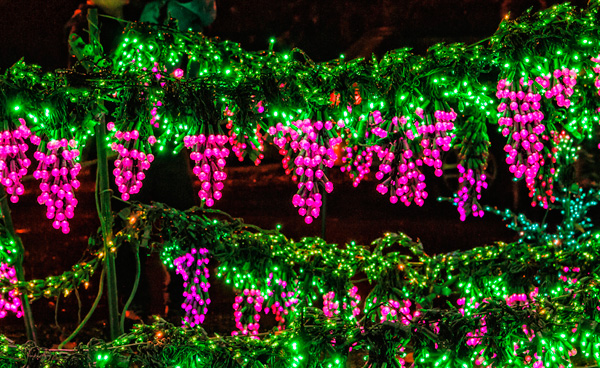 Photo credit: Richard Duval
Inspired by plants found in Northwest gardens and gardens around the world, Bellevue Botanical Garden's annual Garden d'Lights festival features over half a million light sculptures built by volunteers. "Not often you can find grapes on the vine at Christmas," said the photographer in the Washington Wine Report.
VanDusen Botanical Garden Vancouver, B.C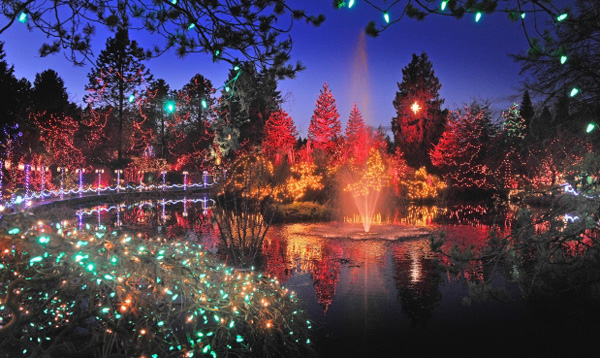 Photo credit: Ian Lindsay
At VanDusen Garden's holiday Festival of Lights, millions of colourful lights are strewn around flower beds and trees. Arbor walkways are transformed into the Gingerbread Walk and Candy Cane Lane.
Atlanta Botanical Garden Atlanta, Georgia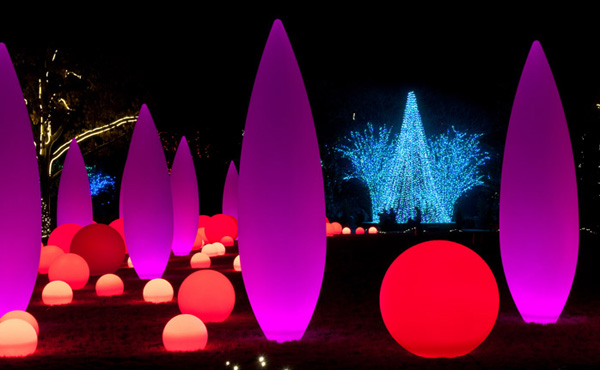 Photo credit: James Camp
Atlanta Botanical Garden's 'Garden Lights, Holiday Nights' features the Van Gogh-inspired "Starry Night Walk", a light show of swirling stars twinkling in the camellias, and "Orchestral Orbs," a topiary light show choreographed to holiday music.
Daniel Stowe Botanical Garden Belmont, North Carolina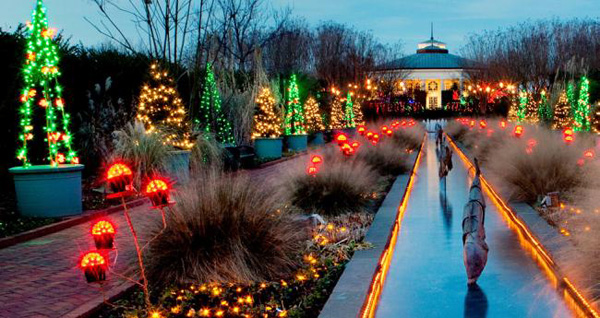 Photo credit: Daniel Stowe Botanical Garden
Daniel Stowe Botanical Garden's holiday displays include Christmas trees, s'mores by the fire, a visit from Santa Claus, and the traditional favorite Orchid Tree.
Phipps Conservatory Pittsburgh, Pennsylvania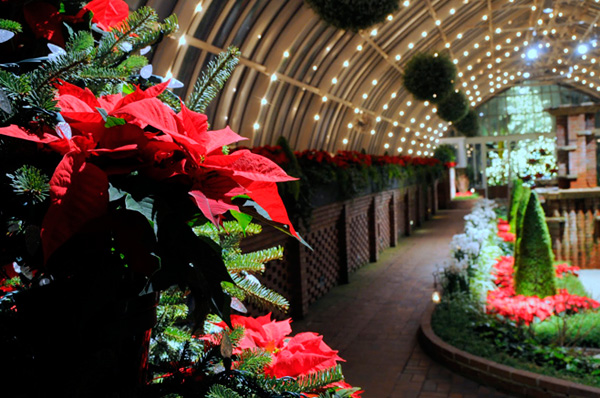 Photo credit: Phipps Conservatory
Almost 2,000 poinsettias and evergreens with tens of thousands of lights are displayed for Phipps Conservatory's Winter Flower Show. A Winter Light Garden glows outdoors.
Ethel M Chocolate Factory and Botanical Cactus Gardens Las Vegas, Nevada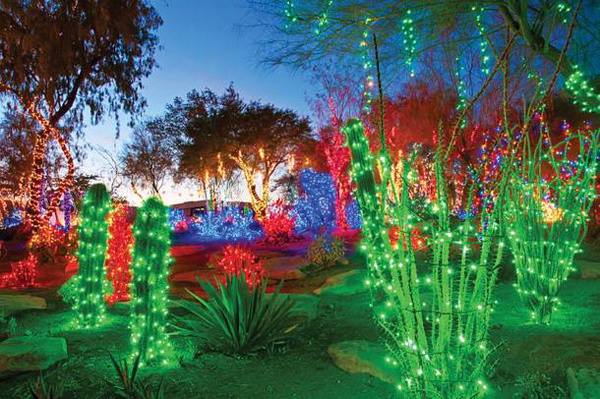 Photo credit: Christopher DeVargas
A botanical garden and chocolatier in Las Vegas bestows the cacti with holiday lights, and the revelers with chocolate.
Longwood Gardens Kennett Square, Pennsylvania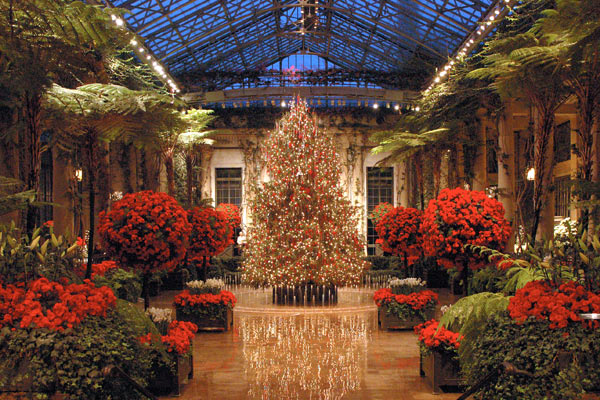 Photo credit: L. Albee
Longwood Gardens features 400,000 lights, fountain shows with colored lights, nearly 40 miles of glowing wire strung through the trees, and a sprinkling of large sparkling snowflakes and icicles.