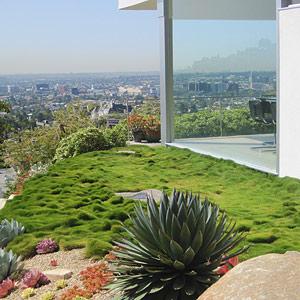 This year, GARDEN DESIGN magazine is a partner in education with the Cultural Landscape Foundation. We're putting up their events on our Calendar, so be sure to keep checking back for events in your neighborhood.
We also want to call your attention to several Cultural Landscape Foundation events that are happening in the upcoming months:
First, the Foundation is taking nominations for this year's Landslide entries. Landslide—through online and print components, as well as traveling exhibits—highlights endangered landscapes around the country. The deadline for nominations for this year's Landslide is May 31, 2012.
Also, starting in April, the Foundation will be hosting Garden Dialogues around the country. These are garden tours of some of the most exclusive and coveted gardens, with an opportunity to hear the landscape architects and their clients speak directly at the site. Examples include Rihcard Neutra's Kun House 2 in Los Angeles (above), Raymond Jungles and 1111 Lincoln Road in Miami Beach, and much more. These affordable talks are a rare glimpse into some of the most interesting private homes and gardens around the country.