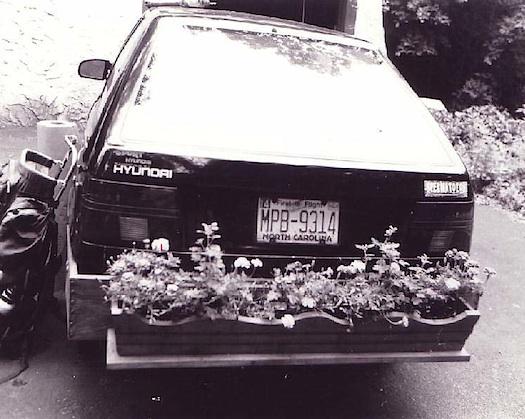 Photo by: Matt Sumell
Over at The Improvised Life, writer Matt Sumell sent in a photo of his car from his youth (from the photo, it looks like maybe the late 1970s or 1980s), when he turned the bumper of his car into a traveling window box.
At the time, he worked at Home Depot's gardening center, and he planted daisies and wildflowers in his custom bumper. Pretty cool!
[Related: The green bus roof.]