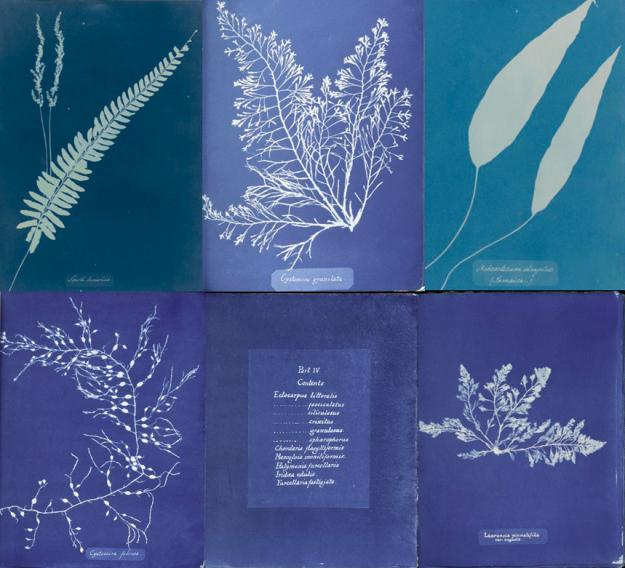 Photo by:
New York Public Library
Contemporary artists adore botanic subjects, and there is no shortage of photographic tools with which to celebrate their beauty. However, as with most art forms, it has not always been so easy.
The genesis of botanic photographs can be traced to one woman, Anna Atkins (1799-1871). The amateur British botanist is widely credited with two landmark achievements: the first recognized photography portfolio shot by a woman and the first published book created entirely by photographic processes.
Her interest in scientific illustration and taxonomy resulted in a groundbreaking work: Photographs of British Algae (1843), a collection of cyanotype prints. Atkins found the cyanotype (or "blueprint") process perfect for capturing the details of her specimens. Her later work, including Cyanotypes of British and Foreign Flowering Plants (1854) represents a refinement of her process, wherein a fluency with the cyanotype process (that is, placing an object on light sensitive paper, and allowing sunlight's exposure to create a toned recreation of the object on paper) encouraged her to experiment with plants from Jamaica and South America, and to arrange compositions that strayed from the scientifically accurate mandate.
Atkins' legacy is not small. The cyanotype process is still popular today and one could consider every botanic photograph since an homage to her spectacular work.
Anna Laurent is a writer and producer of educational botanical media. Photographs from her forthcoming field guide to Los Angeles are available for exhibition and purchase at the author's shop.