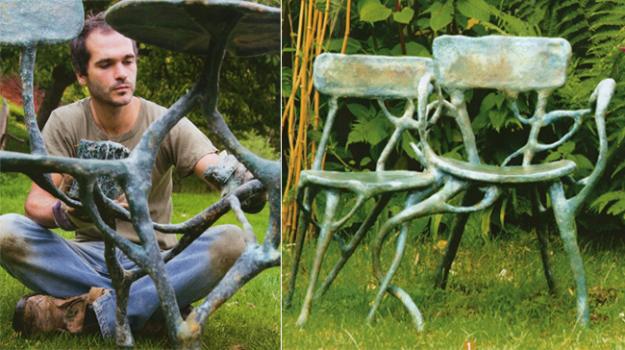 Photo by:
Dominique Dumas, 100 Idées Jardin April-May 2012 issue
Xavier Dumont's hand-sculpted furniture pieces twist with an organic elegance that looks like he willed the branches to weave themselves into loose shapes. Those natural forms wind up resembling a desk, easel, mirror frame, arbor, or bench.
Since 2005, the French sculptor has worked from a studio in Paris. His completed work—for indoor and outdoor spaces—has shown in France, Italy, and the United States. A selection of work just opened at Anthropologie's gallery at Rockefeller Center, NYC. In mid-July an exhibition of Dumont's work opened at the King's Road Gallery in London. An article in the New York Times attributes the exhibition to Keith Johnson, curator of art and antiques for the gallery, who noticed the work's Gaudí-esque aesthetic while in Paris a few years ago.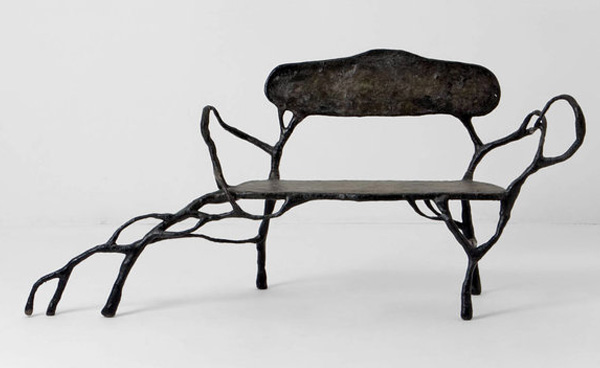 Dumont bench at Rockefeller Gallery. Photo credit: Anthropologie.
Dumont says he is inspired by the phenomenon of anastomosis: the reconnection of a form that has split and branched out. The term is used in horticulture & grafting techniques, and also in other disciplines that Mr. Dumont's work visually refers: biology, mycology, geology, and architecture. His artist's statement describes "an unconscious desire to link and strengthen the roots of a broken tree."
Mr. Dumont's work is a lovely compromise between the controlled design of a grafted espalier and the natural contours of a twig, and it engenders appreciation for the beauty of both.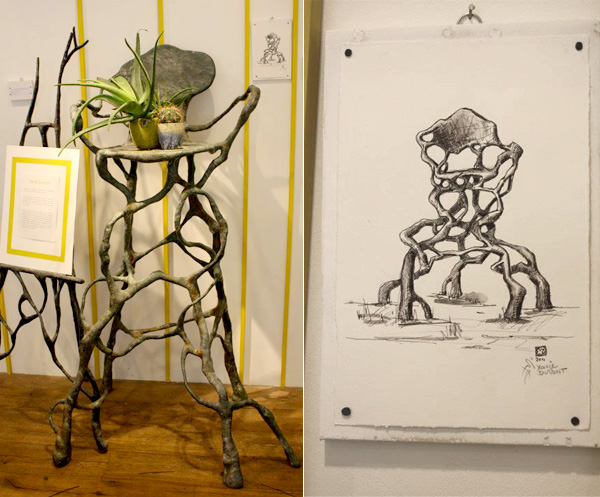 Dumont exhibition at King's Cross Gallery, London. Photo credit: Anthropologie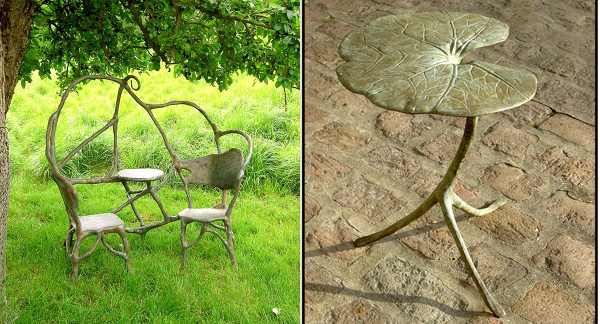 Photo credit: Xavier Dumas, 2006 (left); 2007 (right).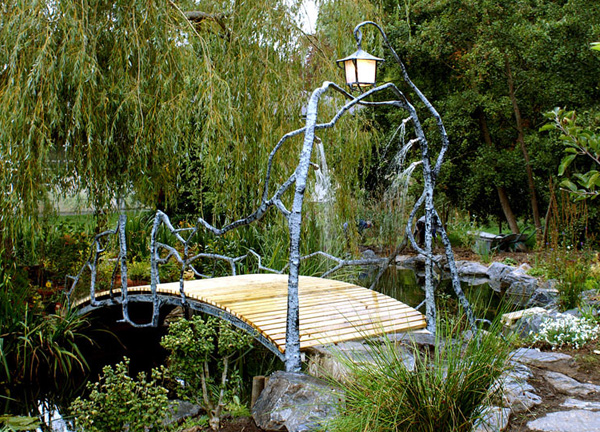 Photo credit: Xavier Dumas.
On display at: Rockefeller Center Gallery: 50 Rockefeller Plaza, New York. Tel: 212 246 0386. Through September 27. King's Road Gallery: 131-141 King's Road, London, SW3 4PW. Tel: 020 7349 3110.