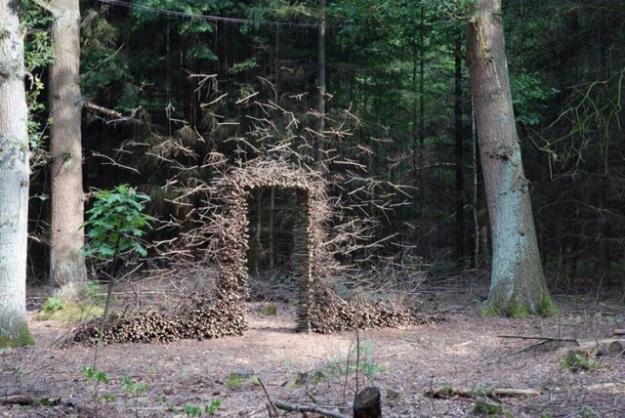 Photo by:
Cornelia Konrads; The Passage (2007)
German artist Cornelia Konrads creates site-specific installations that appear as though the universe is reassembling itself, and you are walking in on the process. Her work has been said to convey the illusion of weightlessness of objects falling into place. Konrads says, "I like to challenge what is 'reliable' about reality: the laws of gravity, the solidity of walls or the ground under our feet… my installations can be seen as a film still, pointing backwards and forwards both temporally and spatially―an interim state, reflecting my idea of transience, passage and transformation." In Konrads's work, movement is a promise withheld. The viewer could watch her static work for a long time, waiting and willing it to resume its motion.
Konrads uses organic objects such as stones, sticks, and logs to build installations that are both natural and surreal. Her work is developed for public spaces, sculpture parks, and private gardens through Europe, the US, South Korea, and Australia. Artist Andy Goldsworthy immediately comes to mind, though the artist's design feels more present in his work. Konrads's pieces evoke an invisible hand that has been interrupted.
To carry the theme a little further, her work is not exactly a glimpse of the universe repositioning itself, but rearranging its objects in new ways. For example, a forest's trees suddenly lose their branches, only to witness them reappear in a new form, as a gateway in the clearing. This is what happened when Konrads returned cut branches to the cleared area in a forest in Germany, for her work Passage (2007). As the artist, Konrads is also playing an impish universe, errantly refreshing and reorganizing its contents in surprising ways.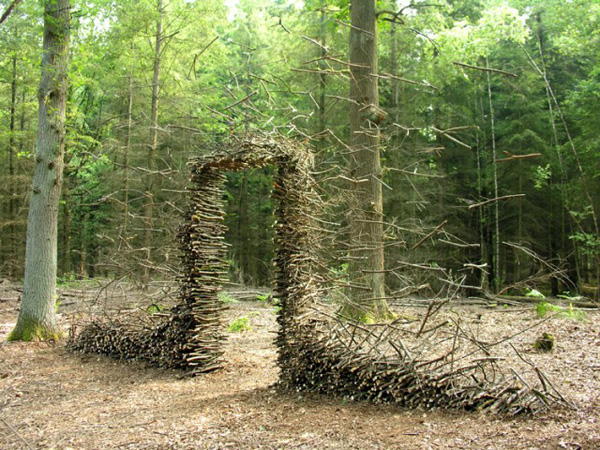 Passage (2007)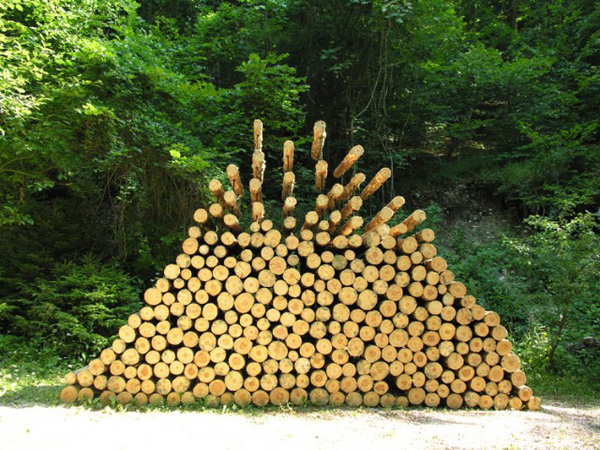 Piled Forest (2006)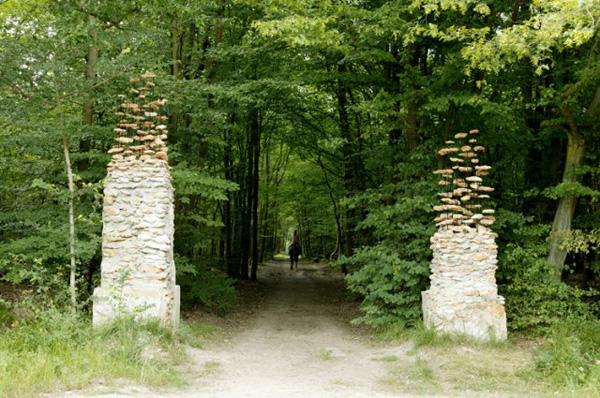 The Gate (2004)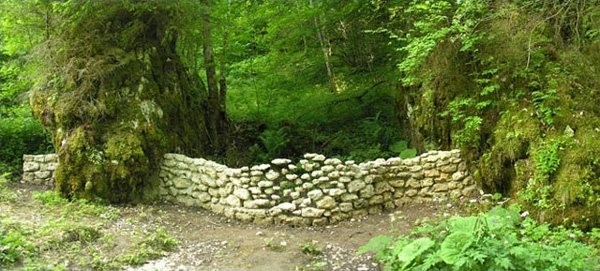 Le Mur (2006)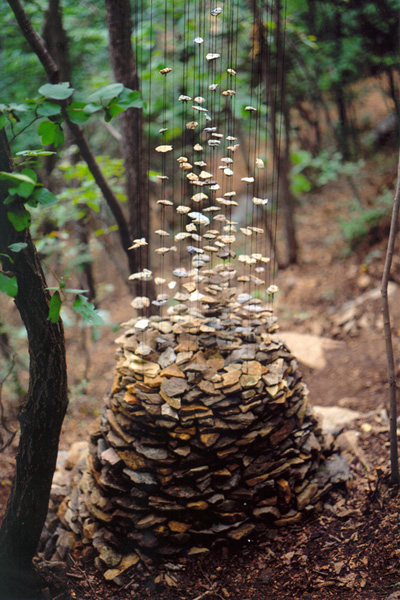 Pile of Wishes (2004)
Anna Laurent is a writer and photographer. Her work explores how we look at plants, and how those plants behave.