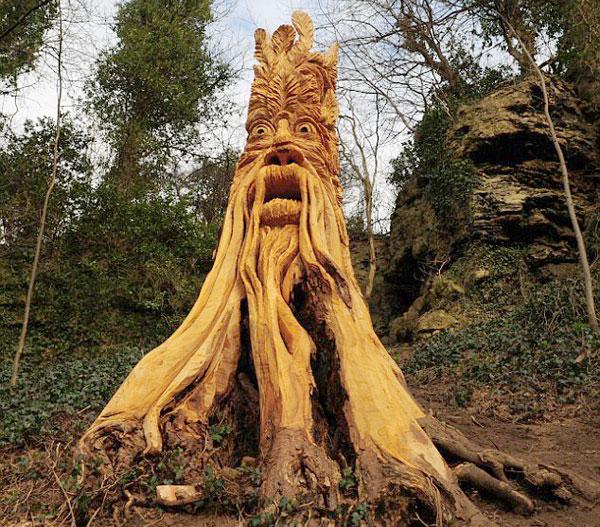 In the art world, sometimes a little mystery is the perfect promotion. Such was the case earlier this year, when a series of carved trees suddenly appeared in North Yorkshire, United Kingdom. The figurative sculptures—including a dragon, a kingfisher, and a ghost—popped up along a wooded public way, to the delight of local passersby. The people of Knaresborough loved the public installation and they were thrilled that they had found their own Banksy (the mysterious graffiti artist). Althea Farmer, a former Lord Mayor of the town, said that the community was "very interested in finding out who it is, but we quite like the fact that nobody knows, as it gives it a mystery." Before long, though, the BBC figured it out.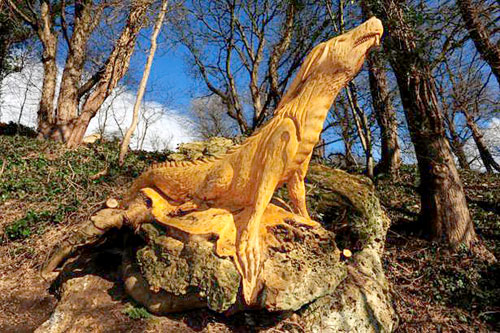 Photo by Ross Parry.
The sculptures were installed by the property's owner, who hoped they would generate cultural tourism for Knaresborough. With a heap of fallen trees on his hands, he commissioned UK-based chainsaw artist Tommy Craggs to carve some incredible art. Craggs has won several awards at international competitions, including first place at the 2011English Open Chainsaw Competition with his rendering of Alice In Wonderland. Working exclusively with fallen trees, Craggs calls himself a Recycled Tree Sculptor.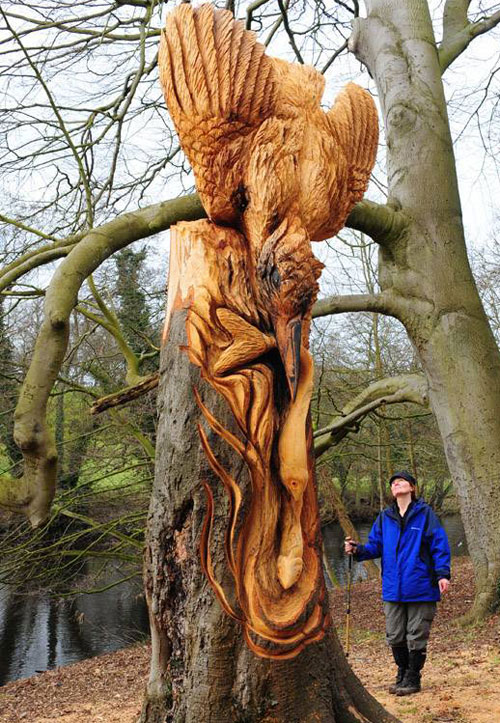 Photo by Ross Parry.
Anna Laurent is a writer and photographer. Her work explores how we look at plants, and how those plants behave.