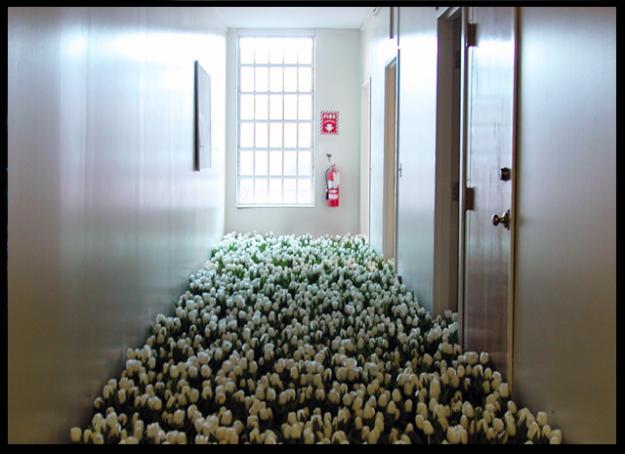 I first saw Anna Schuleit's piece Bloom about a year ago and I was reminded of it when Colossal blogged about it last month. Since tulips and other spring flowers are now in full bloom in most of the northern hemisphere, I though I would mention it here, if you haven't had a chance to see photographs of this work.
When the Massachussets Mental Health Center closed in 2003, Anna Schuleit was invited to create a work of art within the space. Using 28,000 potted flowers to fill almost the entire building, Schuleit's final site-specific installation was an emotional experience for the many visitors who stopped by during the four-day viewing period. Afterwards, the flowers were sent to halfway houses, shelters, and psychiatric hospitals.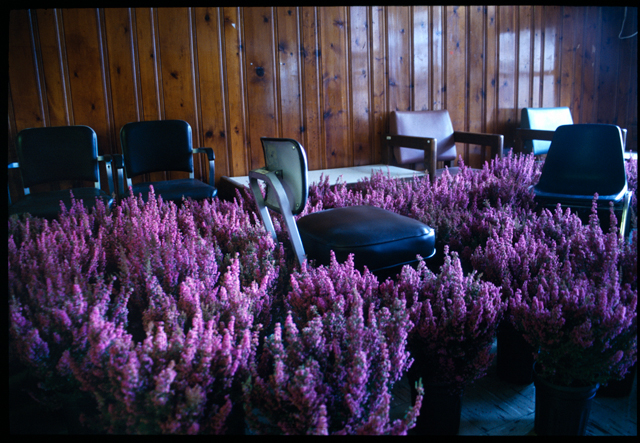 Colossal has a great Q&A with the artist and it's definitely worth reading. One of the quotes from Schuleit's Q&A that really jumped out at me was a visitor who wrote: "I walked through Bloom with a close friend of mine who has spent a great deal of time inside similar hospitals. He was close to tears and repeatedly siad he felt the desire to jump into the flowers...We recognized that Bloom brought beauty and wonder to what has always been an inherently taboo subject matter."
All photos by Anna Schuleit.
Claire Lui is the online editor of GARDEN DESIGN.