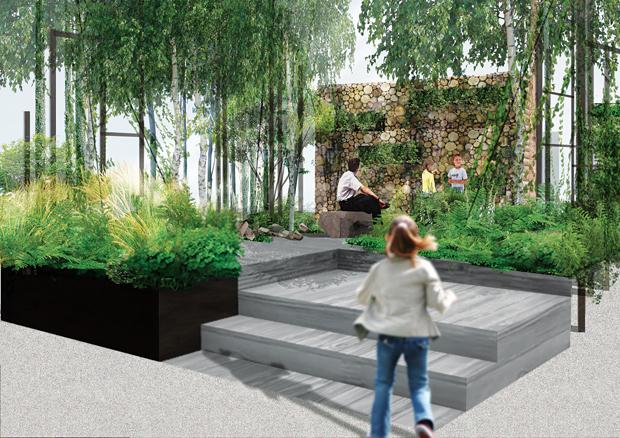 Photo by:
Courtesy Jardins, Jardin
This year's finds include Thierry Dalcant's multilevel space, with four distinct environments.
As an Englishwoman and a gardener, I swear undying allegiance to my country. But during the frenetic British garden show season from May to September, the one event I secretly look forward to most is in France.
Jardins, Jardin, set in the shade of Paris' Tuileries the first weekend in June, has perfect timing, just after London's high-stakes RHS Chelsea Flower Show. With a more playful, urban quality than the big British events, it's only gotten better over its nine years, now presenting some 20 temporary gardens (mostly by landscape architects), plus 100 trade stands, a village of outdoor design, and an Innovation Contest for student work. This year, there will also be small celebrity-imagined "pocket gardens" (lovely, but not necessarily a draw for anyone unfamiliar with French celebs).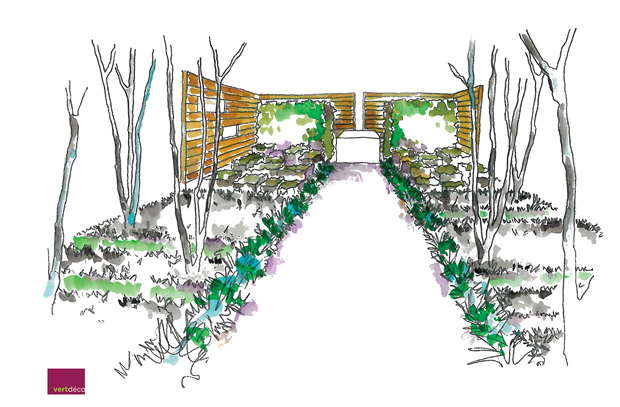 Photo courtesy Jardins, Jardin. Plans for a medicinal herb garden from the landscape design firm Vertdéco.
Progressive design—vertical gardens, new materials, prototypes, and installations — rules the day, as do collections of plants and the sort of stylish, unusual accessories you want to take home immediately. Last year, I fell for the wellies and sandals made of recycled vinyl and hemp from the brand Plasticana as well as the slate, plastic, and wood plant labels in seemingly every possible shape and color from Botanique Editions.
As for the show gardens, Champagne house Laurent-Perrier sets up camp in front of the Orangerie, always working with a major designer. Last year, Belgian architect Nicolas Gilsoul created a mirrored maze filled with blocks of pale, scented roses and green living walls to evoke the pleasantly disorienting and evanescent effects of a glass of vintage champagne. This June, Luciano Giubbilei, a three-time Chelsea gold medal winner, will design. Christian Fournet was another 2011 standout; his avenue of trained hornbeams leaned gracefully toward each other, underplanted with sculpted green box and bamboo. He's back this year, as are Julien Gouy of Nova-Flore and specialty nursery Olive Delanoy.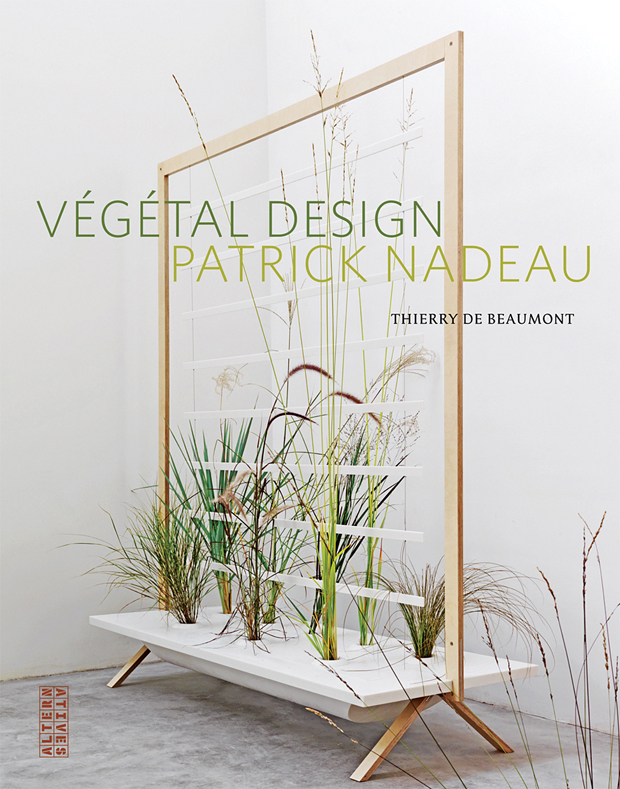 Photo courtesy of Jardins, Jardin. A monograph of Patrick Nadeau's experimental work, debuting at the show.
At every turn you find out-on-a-limb ideas you'll see nowhere else, and for a sense of fun and inventiveness, there's nothing better. Post-Chelsea, take the Eurostar to Paris, arrive in time for lunch, and relax into a different kind of gardening culture.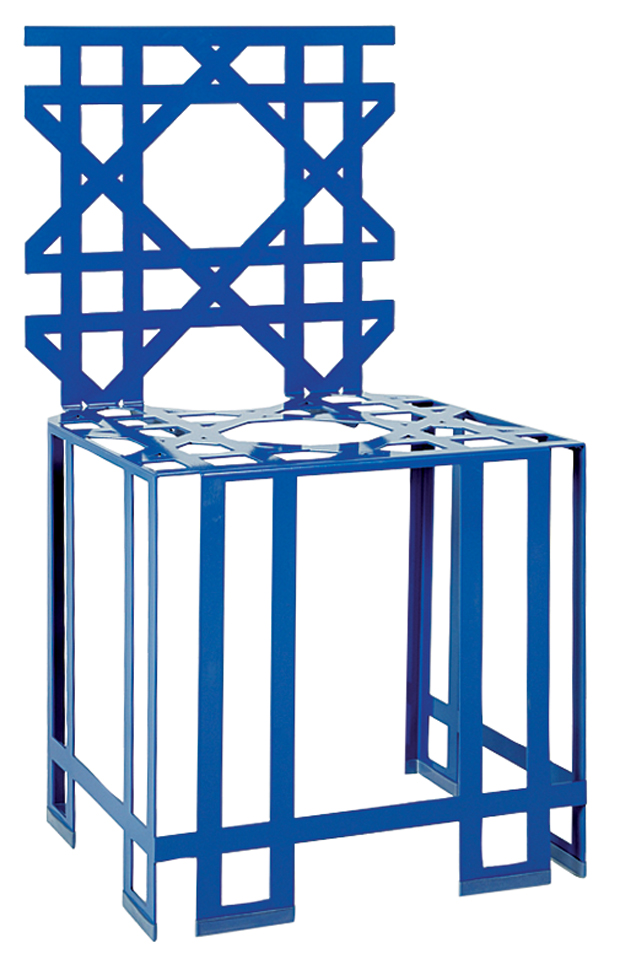 Photo courtesy Jardins, Jardin. An outdoor chair by 22/22 in the style of a latticed arbor.
Joanna Fortnam is the deputy gardening editor of The Telegraph.

This article was first published in Garden Design
June 2012