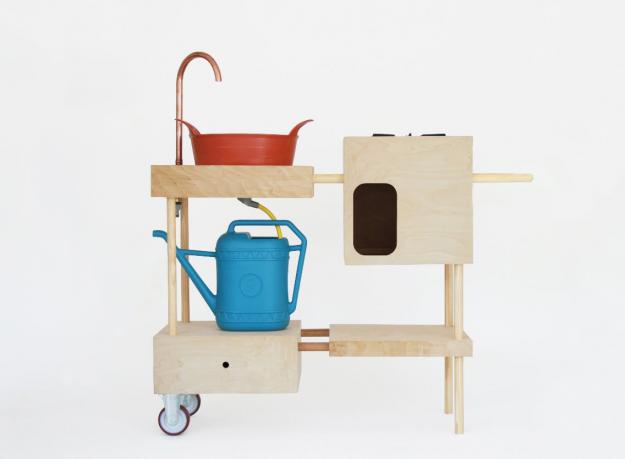 Photo by: Studiomama
So it's twenty degrees here in New York, but we're still dreaming of warmer days to come. And we are digging these free PDF plans to build your own portable outdoor kitchen from Studiomama—we can see this being the perfect companion to an outdoor pizza grill.
The trolley kitchen has a sink and a watering can underneath so that the gray water can be collected and reused. (How handy for gardeners!) Plus, there's a one gas burner, a chopping board, and a little storage area for tools and condiments. The whole thing is cut from a piece of plywood and held together with broomsticks and simple elements from the hardware store. Though this probably isn't a project for a beginner, I think that anyone with some experience in woodworking could put this together without too much trouble.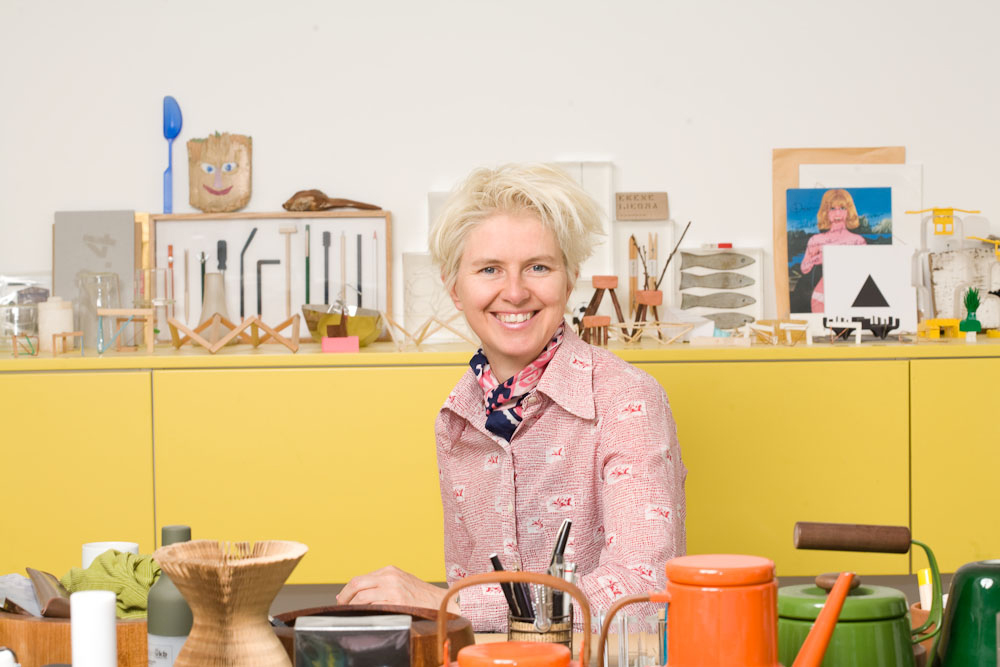 Photo by Katherine Fawssett
Studiomama was the brainchild of Nina Tolstrup, a designer who trained at the Les Ateliers school in Paris, and who is currently based in London. She sells downloadable PDF plans for all sorts of nifty D.I.Y. furniture, including instructions to make a floor lamp from a pallet, as well as a couple of great freebies, like this portable outdoor kitchen.
We hope one of our readers makes their very own version of this kitchen, and then, as the instructions' final step says, "wait for a summer's day." (And if you do, send us photos on Facebook, will you?)
[via Swiss Miss]