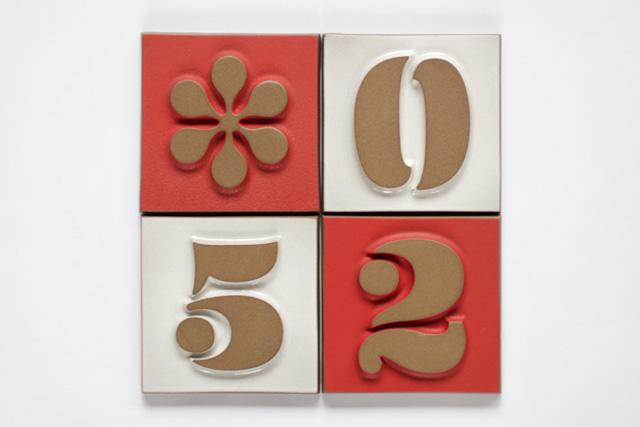 Heath Ceramics, whose artisanal pottery has long been a staple in the homes of midcentury and design enthusiasts alike, is currently experiencing an alfresco renaissance. When Edith Heath founded the company in 1948, she intended the handcrafted, utilitarian pieces to work with the Californian indoor-outdoor—stylish enough for the dining room and durable enough for the patio. But by the time Catherine Bailey and her husband Robin Petravic purchased the Sausalito, California, studio in 2003, this outdoor focus had been all but forgotten.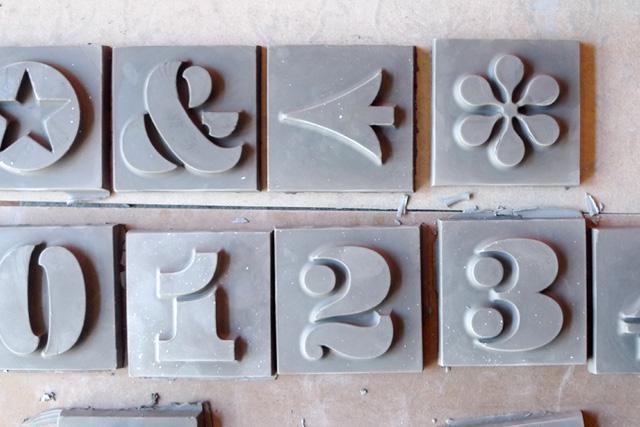 Unglazed 'Eames' tiles in Manganese clay, waiting to be glazed.
Now, with a smattering of recently introduced wares and a renewed interest in Heath's tile for exteriors, Edith Heath's outward-looking vision has been restored. The company's tiles, once its only product specifically crafted for the outdoors, grace the exteriors of such buildings as Pasadena's Norton Simon Museum and the UC-Berkeley C.V. Starr East Asian Library. Since they're water-resistant, the tiles are ideal for myriad uses in all climates, from accenting swimming pools to enlivening planters.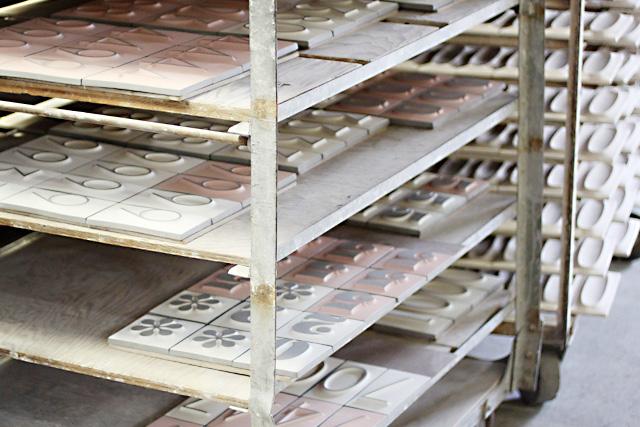 Glazed tiles waiting to be fired.
For font lovers, Heath teamed up with House Industries, a Delaware type foundry, to create a series of three-dimensional tile house numbers that celebrate the classic number fonts of Neutra and Eames.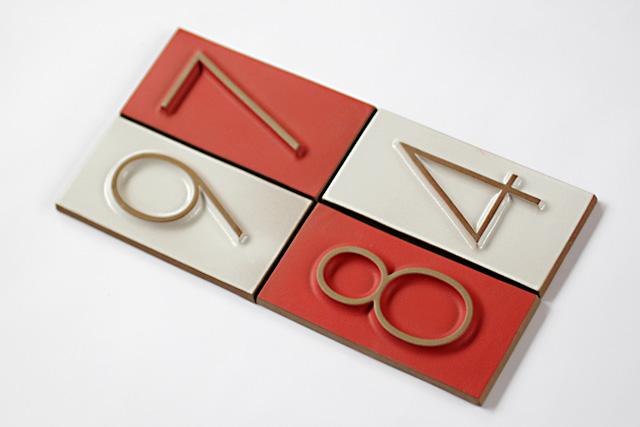 The 'Neutra' version of the tiles.
These designs, like those of the half-century before them, are chic, functional, and classic. We're thrilled to see Heath once again enjoying its moment in the sun—this time, quite literally.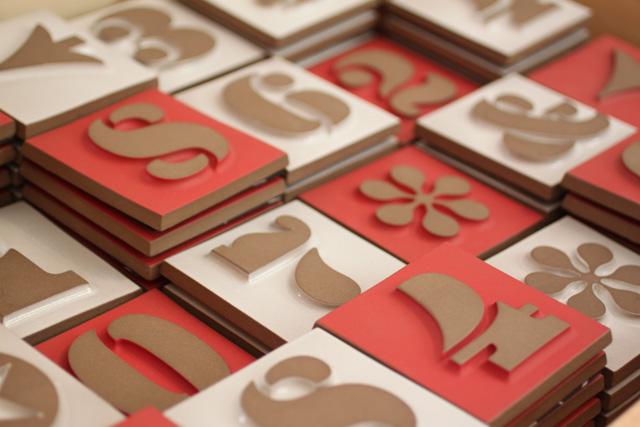 All photos courtesy of Heath Ceramics.
Each tile is $38, visit Heath Ceramics to purchase and for more information.
Katie Mendelson is an assistant editor at GARDEN DESIGN.