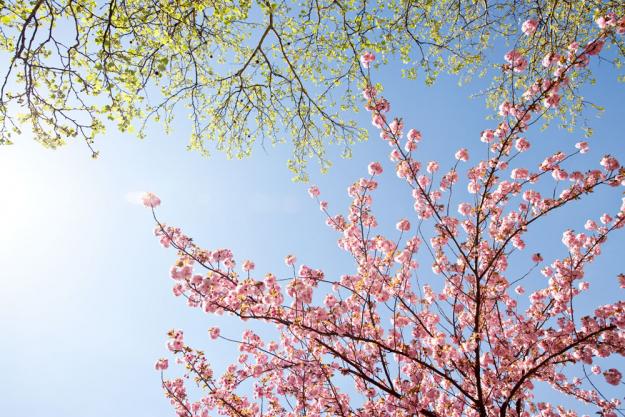 Each year, The Cultural Landscape Foundation spotlights at-risk landscapes in hopes of developing enough political and community support to save them. These annual campaigns, known as "Landslide," are themed according to the most pressing needs of the time. My favorite, 2010's Every Tree Tells a Story, focused on important tree plantings and resulted in a traveling photo exhibition that is still on tour today and a slideshow on GardenDesign.com, both of which have created a national audience for local favorites like a stunning live oak in Jacksonville, Florida, and a row of elms lining an East Hampton street.
Photographed by top nature photographers, each tree in the portfolio is substantial in its own rite and in its own neighborhood, but as a type also has larger implications: one might be an influential landscape architect's favorite specimen or while another represents the threat of disease or development in a region, for example.
Shown mostly in summer, these trees (which can be viewed by clicking HERE) reveal what we love about the American landscape: its diversity. Our geographic spread and climate range means that no matter where we are, there stands a towering icon of the plant kingdom, and a few hundred miles away is a different one--and each has an important place in the American consciousness.
Making the Landslide list has proven to be a lifesaver. Sycamore Row, a mature string of almost 50 sycamore trees that lines a historic pioneer pathway that now connects nearby Ames to the Iowa State University campus, was planted in the early 1900s. Designated as a Landslide site in 2010 due to the City of Ames' plans to do construction work in close proximity to the trees, Sycamore Row was ultimately preserved, thanks in part to TCLF's intervention.
In these summer months as we appreciate the trees in our own yards and neighborhoods, Max Wahrhaftig, an arborist with Monster Tree Service, advises that we remember the most critical component in tree health: proper watering. "Most North American trees do best with at least one inch of water per week delivered to the entire area under all of the leaves of the tree…This is easily measured with an empty cat food or tuna can, or with more decorative and accurate rain gauges which are widely available at garden supply stores and online," he says.
So, as you're finding shade beneath a glorious live oak or admiring the perfect blooms on your camellia, consider your own role in protecting and preserving the trees that grow in view of your back porch.