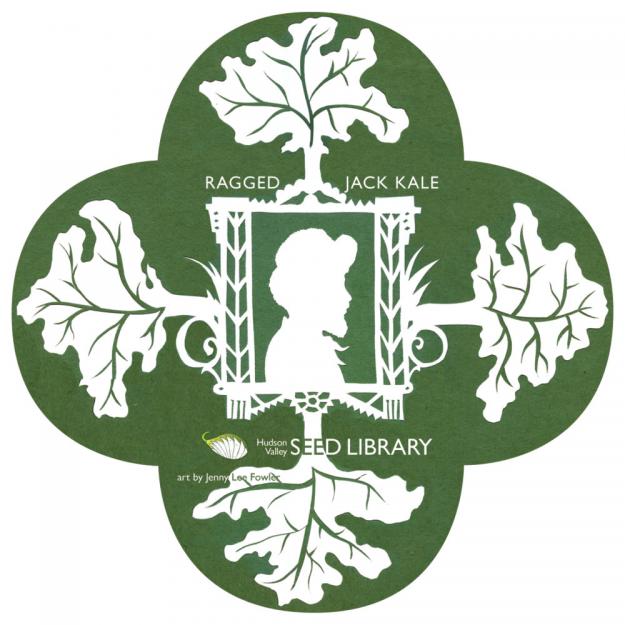 Art by Jenny Lee Fowler for ragged jack kale seed packets.
If you're an artist who loves the Hudson Valley Seed Library art packs (seed packets that unfold into beautiful, frameable works of art) and you live in the area, you may want to try your hand at entering your artwork to be featured in the next season of art packs.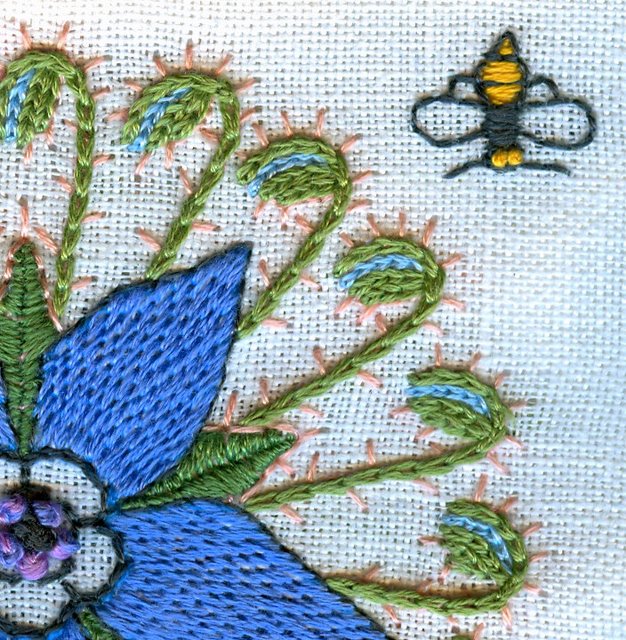 Detail of the borage seed packet by Donna Sharrett.
Artists do have to live in the Hudson Valley or nearby (metro New York, and areas that border New York State including western Conneticut, western Massachussets, western Vermont, eastern Pennsylvania, and northern New Jersey) and artwork is accepted in any medium except for photography. The deadline is April 29. Here are details for the competition.