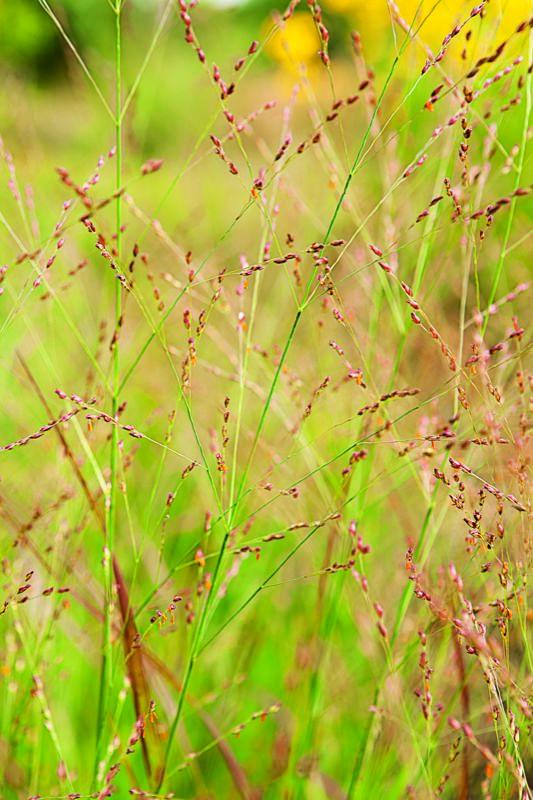 Photo by: Jason Dewey
With commentary by Oehme, van Sweden principal Eric Groft.
A cultivar of a native switchgrass that is perfect for wet conditions and full sun, Panicum virgatum 'Warrior' has airy heads of reddish flowers in late summer and is relatively short for switchgrass — less than 4 feet tall. It makes an ideal see-through plant for screening without blocking the view.