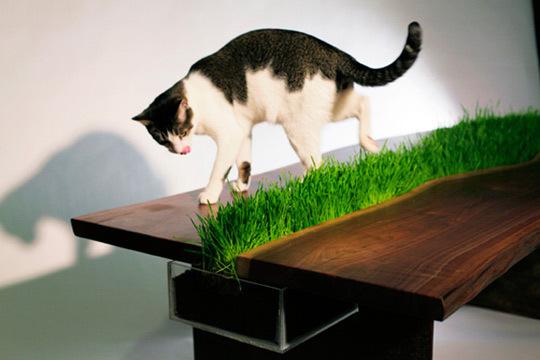 Photo by:
Emily Wettstein
This table could be an ongoing feast of catnip for this curious cat or just a neat conversation starter. Emily Wettstein, of Brooklyn, who designed the table with a removable planter, chose to grow wheat grass in her table, but we can imagine an ever-changing selection of seasonal plants in the middle—like a wonderful grouping of spring bulbs, such as muscari and lily of the valley, re-potted right before they bloom.
Not only is the planter removable, its clear sides allow you to see the root structure as well. We can also imagine an entire line of paper whites, growing in stones, instead of dirt, with the tangled roots visible from the sides and from the bottom.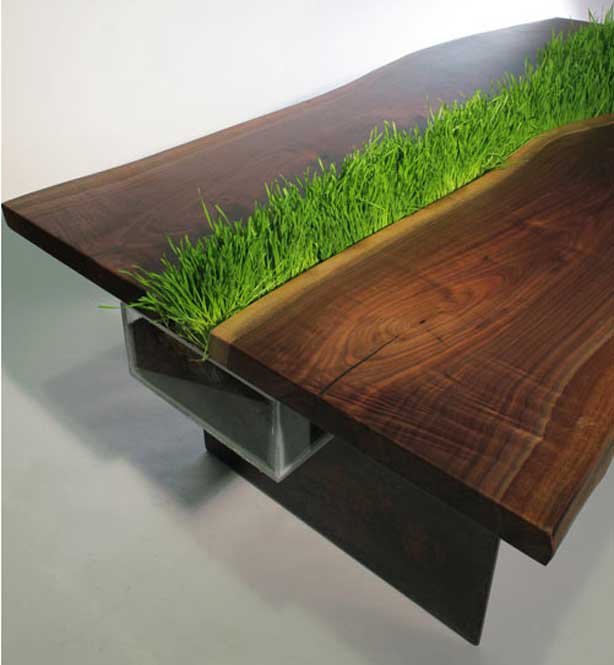 This table is available for sale directly from Wettstein, who is also available for commissions.