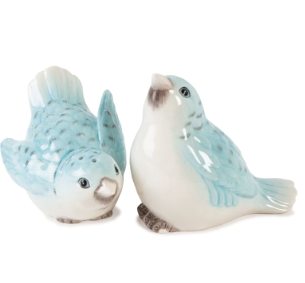 So, back in the early 2000s, I was a big fan of the teen soap opera The O.C. To recap, in case you did not waste your free time watching dramas about high school love, it was about a group of teenagers who lived in Orange County, Calif. Fan favorite Summer Roberts was the snobby brunette who Seth, the nerd, loved. As a character quirk, she also was a fan of Golden Girls and often mentioned the show in episodes.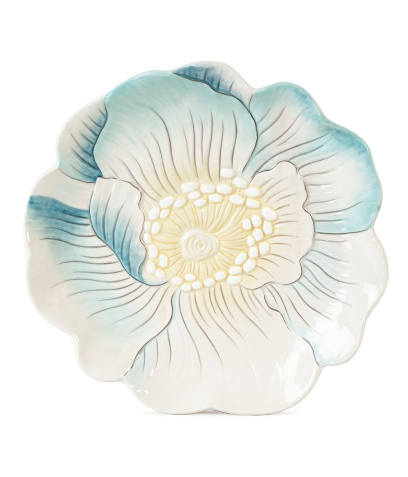 I mention this show from the past because Rachel Bilson, the actress who played Summer, has recently come out with a line of dishware at Macy's. While most celebrities tend to design (or "design") a fashion line, few have gone into the home market. Bilson's line, named Edie Rose Home, has a bit of grandmotherly style about it (the collection is named after her grandmother), revealing that both Bilson and her O.C. character have a bit of fondness for the old lady aesthetic.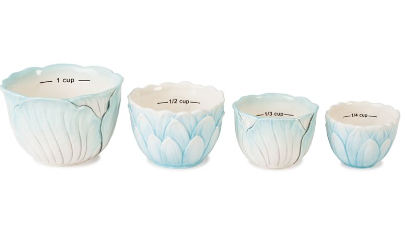 My personal favorite pieces are the sculpted dishes like this set of super-cute measuring cups (above, regularly $36, on sale for $24.99), the rose plates and bowls (center, canape plate, regularly $15, on sale for $9.99), and the bird-shaped salt and pepper shakers (top, regularly $22, on sale for $14.99). The pieces are affordable and manage to be a mix of tea-party whimsy, prim elegance, and a younger Anthropologie-esque style. Launched this month, they are available from Macy's stores nationwide or online.