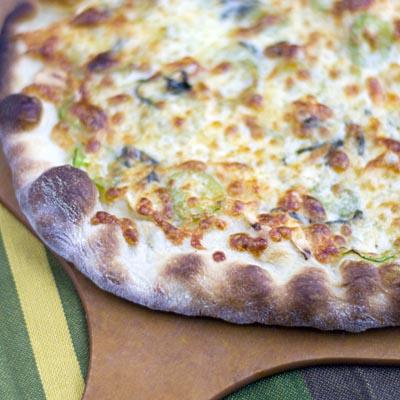 Photo by:
Courtesy Kalamazoo Outdoor Gourmet
testing content pager - page 2:
Instructions:
-Prepare the pizza oven or grill for baking pizza at 500°F (see Kalamazoo's online guide for perfect pizza on the grill).
-Roll out the pizza dough to about 14" and transfer to a pizza prep peel lightly dusted with corn meal. Brush the crust with olive oil and sprinkle with salt. Distribute the jalapeno, garlic and basil evenly over the crust. Top with mozzarella cheese.