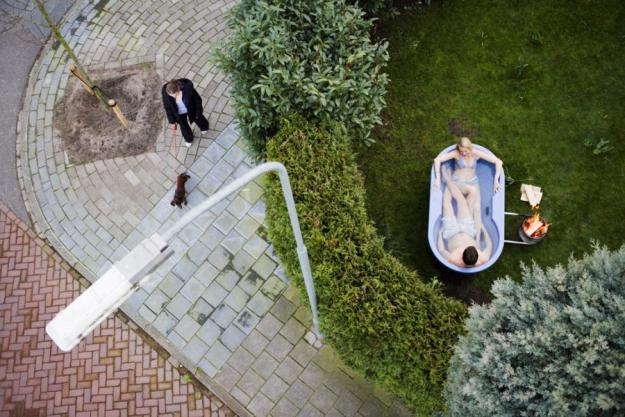 "Heh heh, no one knows we're soaking here, right next to the street."
We're totally lured by these Dutch outdoor hot tubs, designed by Floris Schoonderbeek, and produced by Weltevree. We have to admit that some of the photos from the Weltevree site remind us of Viagra ads, but still, we want one.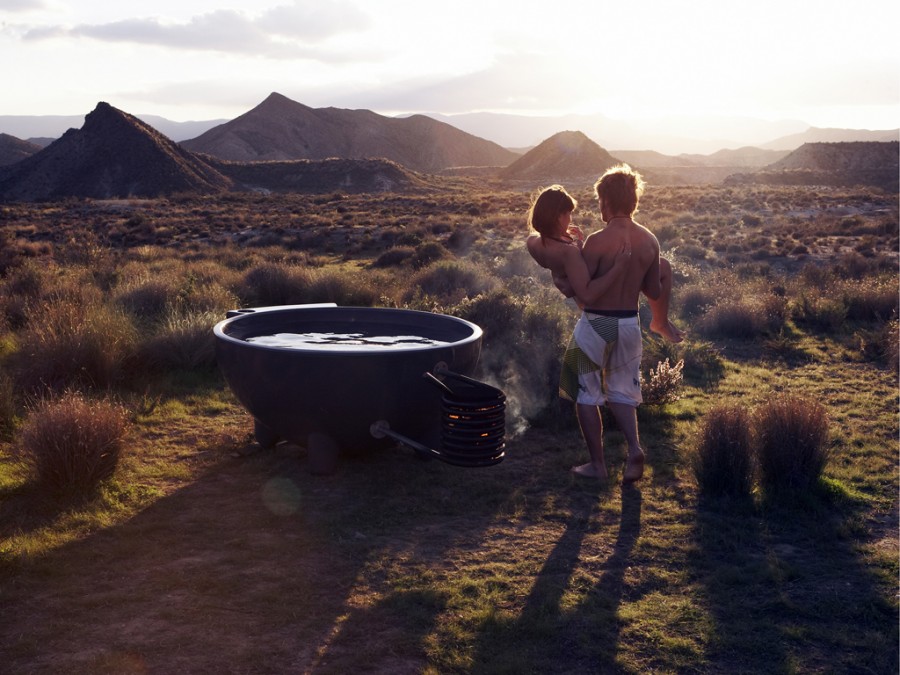 "We're just getting ready to hang out in our hot tub in the desert."

Of course, they're quite expensive, but don't the tubs seem like they would be such a fun addition to a garden this summer?
They come in a two-person (top) and a four-person size (below) and a range of colors. You can even rent one to try it out before buying. Or, you know, if you want to have a line of them for a party. (See below.)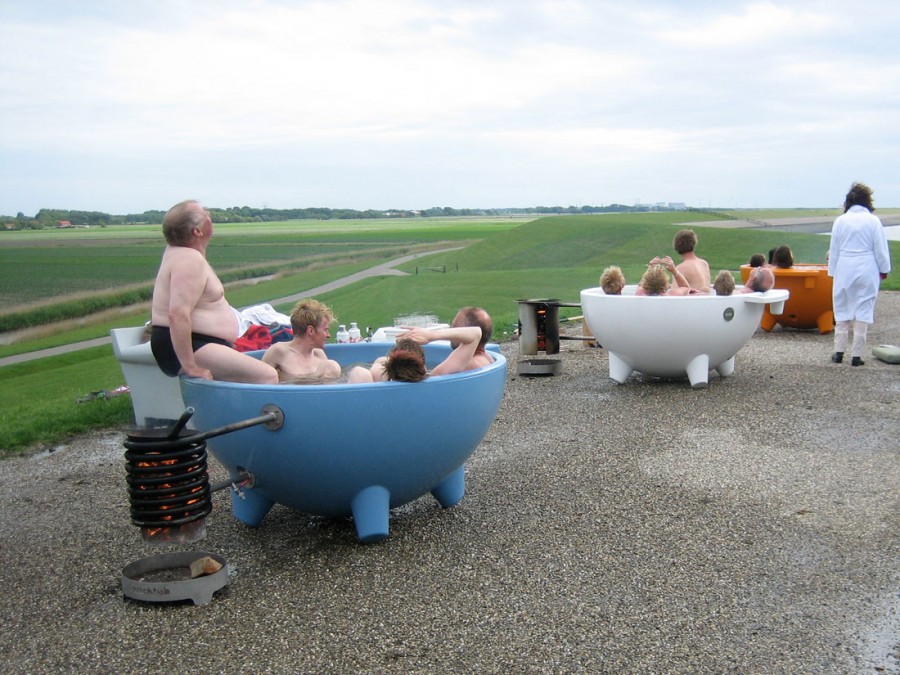 "C'mon over and hang out in our fire-heated hot tub! S'mores and soaking!"
They're sold in the United States through api design, in Saranac Lake, New York. Contact api design for prices and how to order.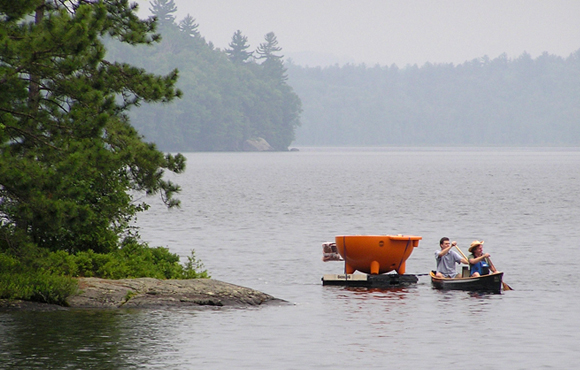 "I will follow him/ Ever since he touched my heart I knew/ There isn't an ocean too deep/ A mountain so high it can keep/ Keep me away, away from his love."
Do you have a hot tub in your garden? Would you put one in?
All photos from the Weltevree site, except for the last one, by Floris Schoonderbeek.