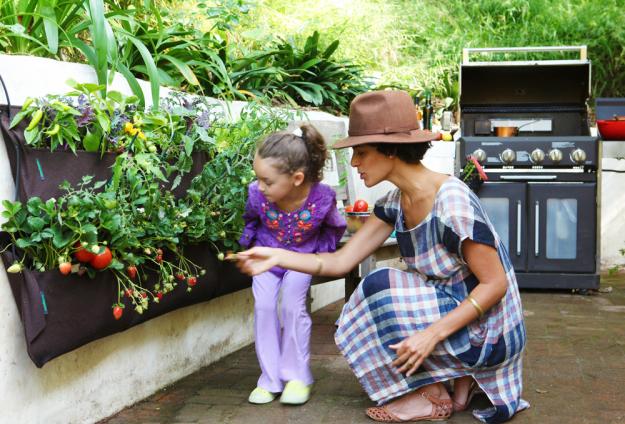 There are two simple truths that many gardeners and urban dwellers understand—land is scarce and time is a luxury. We are all super busy with life and it becomes hard to manage and grow a beautiful and plentiful garden. This is especially true with community gardens in urban environments.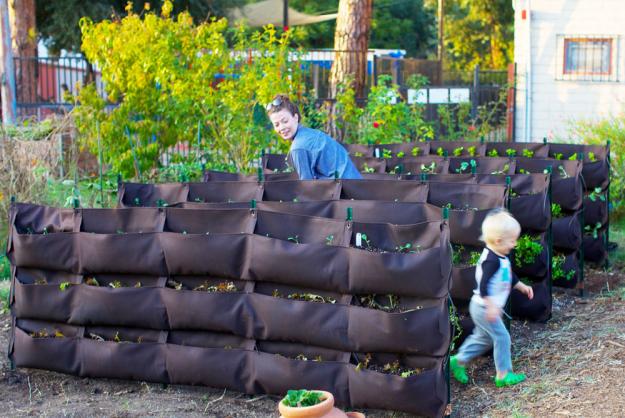 At Woolly Pocket, our team took on the Norman Harriton Community Garden in Los Angeles to help build a vertical farm in a community garden using our high performance Pockets, Wally Fives. Now, the garden has the ability to grow over double the amount of plants on the same plot of land while saving half the amount of water. How sweet is that?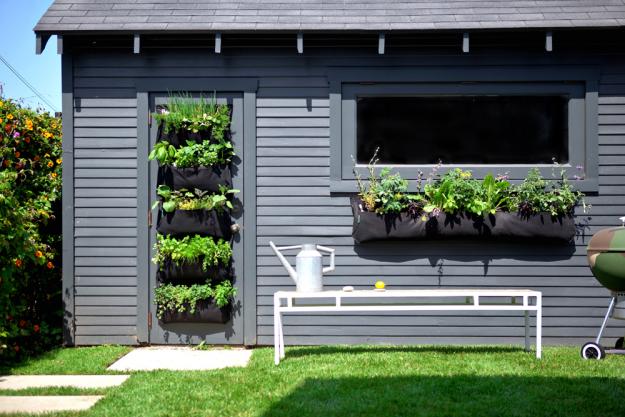 Woolly Pockets grow the best organic veggies, herbs and other edibles.
The Woolly Pocket vertical gardening system is unique because it's easy to install, completely modular, and very easy to maintain. We invented the vertical system because there was no other solution that fit the needs of urban gardeners. We are huge advocates of community gardens and it's important to build a sustainable and growing community garden.
To learn more, click here to watch our video tutorial on community gardening!