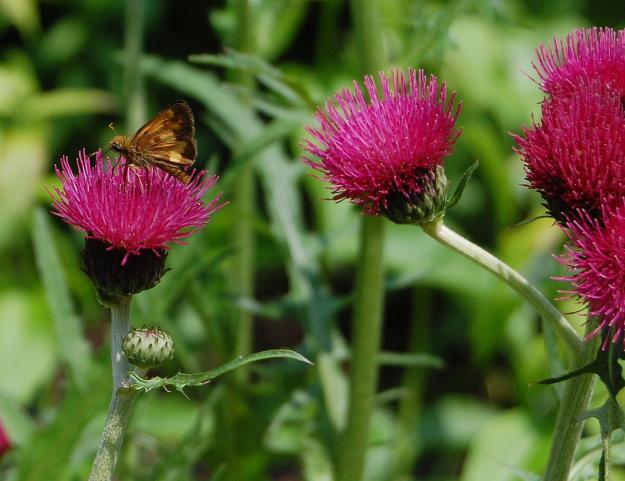 Chelsea Flower Show is now just weeks away everyone on the team is nervous and excited most likely in equal measure. But aside the excitement and the buzz of being at such a prestigious show after a long cold hard winter my thoughts are firmly on the plant choices for the garden and I know some of our original plant choices simply will not be performing on time.
Its amazing how a traditional winter, the type we have not been used to in England has left such a mark on not only our Chelsea Garden but my own garden. This time last year our borders were full with masses of rich parrot tulips full in bloom. Amongst favorites for me include the Tulip 'Carnival de Nice' it has a lovely delicate silvery stripe on the leaf but more impressively its large ruffled creamy blooms are splashed through with what looks like the richest raspberry sauce. This looks at its best when planted in the 100's and needs no companion. So its with this colder weather that I know rich Cirsium's may not be out in flower with its button like ruby blooms dancing through heavy planting of Aquilegia 'Ruby Port' and Sanguisorba o. 'Tanna '.
However like most gardeners who rather than bemoaning the losses of a hard winter see it as an opportunity to plant something new and before untried. So in that spirit the Chelsea Garden will be furnished with a rich mix of late spring early summer plants. Tellima grandiflora rubra is one of my all time favorites, native to North America this decidedly hard working perennial has in places escaped the garden and become naturalised in parts of England. Tellima has wonderful spikes of odd looking green or purple flowers which are spidery in appearance. It looks lovely combined with ferns, ivies and frothy grasses such as Convula. Traditionally the Skagit used Brook Thistle to crush this plant to make a medicinal tea which was administered for sickness and loss of appetite.
Another must have is Dryopertis erythrosora known commonly as the Autumn Fern it looks good from the minute it comes into leaf and I can only think the name refers to its rich foliage in burnished shades or copper, brown and green. Native to China & Japan its grows in mountainous woodland shade, is evergreen and will tolerate dry soils. Its such a useful plant in the garden growing happily under large shrubs and through herbaceous plantings that it has become a firm favorite of mine.
Of course we will be using a huge variety of plants, the garden is built up of a series of rich plantings offering a diverse range of habitats for biodiversity, the gardens theme, but even if you just add one plant to your garden make it something which works really hard to provide beautiful foliage, flower, seed and if possible a refuge for a nesting birds or particularly attractive to insects. This way you are getting something attractive to you but equally attractive to other much needed garden inhabitants.