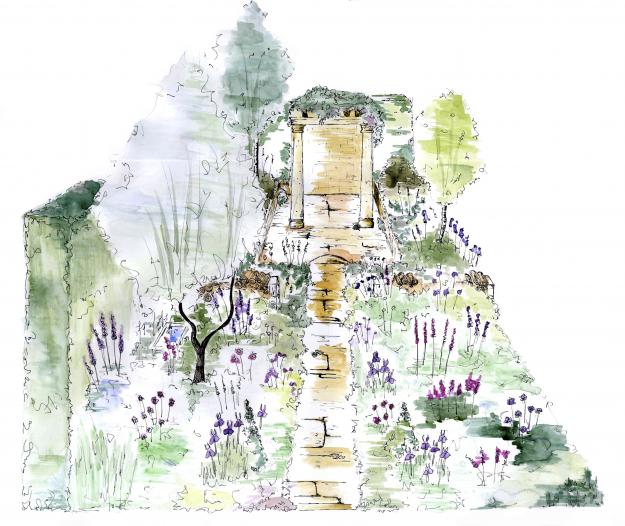 Photo by:
Paul Hervey-Brookes
There are few things in life, which can cause you to wake during the night and wonder if plant combinations really do work well together. The Royal Horticultural Society's Great Spring Show, or to give it its title which many people know It as , Chelsea Flower Show is such an event.
Five glorious days of perfected gardening belie months and, in some cases years of hard work, energy and hope culminating in what some call the greatest flower show on earth. Whether it is or not I will let you decide but it is special and is definitely captures the British love affair with the garden like no other show. I often wonder that if Napoleon had really known the English he would have called us a nation of gardeners over a nation of shopkeeper's.
Chelsea Flower Show's origin's date back to 1862 not taking place in Chelsea but Kensington and eventually made its way to Chelsea and adopted the name Chelsea Flower Show in 1913 after the Royal International Horticultural Exhibition of 1912. This will be my first actual show garden at Chelsea Flower. I was fortunate to be awarded a Scholarship with the award wining English landscape designer, Chris Beardshaw and as a culmination of that year will be creating a show garden for Bradstone.
Between now and May I will be regularly writing articles about the progress of this exciting, challenging and demanding project. What is so exciting are the challenges of producing something beautiful but also containing a serious message. Fortunately gardeners, and garden designers seem to have a deep connection to the landscape and understand the balance of nature and we actively seek out those relationships knowing that a garden is more than just a series of pretty flowers or attractive views.
The Chelsea Flower Show Garden will be a celebration of these relationships, as part of the United Nations International Year of Biodiversity we will promoting the garden as a bio diverse space which combined with sustainable practices is not only a thing of beauty but is an important multi-layered habitat.