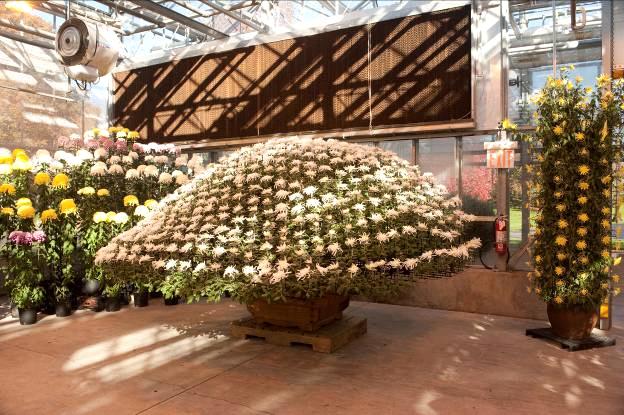 Photo by:
Ivo M. Vermeulen
photo: Ivo M. Vermeulen
Think your roses were tough to train? Visit the New York Botanical Garden now through November 14 to see this ozukuri, with 464 blossoms grown from one stem. The NYBG says it's the largest single plant they have ever cultivated for an exhibit. It's an awe-inspiring display of man vs. nature, with incredible displays of chrysanthemum plants shaped into columns, a spiral, an umbrella, as well as other traditional Japanese forms, with every plant in simultaneous flower.
This display is only in full flower for the next 9 days, so make sure you visit today! For more information, go to nybg.org.