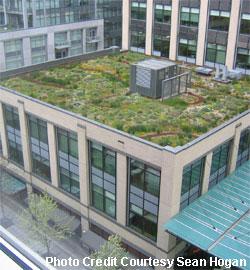 Sean Hogan describes the foliage — glossy, golden, silky, shimmering — of his favorite broadleaved evergreen trees with a joy verging on the sensual. In his recent Trees for All Seasons, he has married wit and scholarship to create a practical, design-sensitive guide to these under-used garden essentials. The cliché-busting designer, explorer and co-founder of Portland's Cistus Design Nursery shares his insights for designing spaces with the edgiest, most beautiful and useful plants and for developing our plant intuition.
Q: What makes broadleaved evergreen trees essential to garden design?
A: It's much easier to have a living room when you have walls. An evergreen-tree background can really bring life to the details in front. Or, a bold evergreen tree in focus, like one of the new Chinese magnolias — with copper fur on stems and buds, and rows of fragrant white flowers for months in early spring — is enough to make everyone happy.
Q: You are noted for the edgiest of new plant introductions. What's next in "zonal denial"?
A: That's a phrase we came up with a dozen years ago. Now we're working with "crunchy on the outside and soft in the middle." For example, we have our courtyards where we really water and nurture bold texture like hardy palms, ferns and gunnera. On the periphery, we're placing large forms of native manzanitas, Pacific Coast iris and low-water, low-chemical-input exotics like Yucca rostrata.
Q: How does plant love inform good design?
A: We need to remind ourselves there's a limitless palette. Don't assume that because the climate's very hot or very cold, you can't have all the fragrance or color you want. You can have it; you just might have to look harder for it.
Q: Where do you see planting design going?
A: We're introducing a palette that thrives in, even requires, the constraints of a given site.We recentlycollaborated with Eric Shriner on a large-scale green roof in Portland's Pearl District that addresses our dry Mediterranean summers. Together with rare local endemics, we used silver Mediterranean Doronicum, blaring orange Zauschneria and shimmering Mexican yuccas. These are the most practical plants, but they also introduce forms and colors that look unusual - even exotic - against the routine palette here. We want people to see our introductions as smart plant choices that push design possibilities.