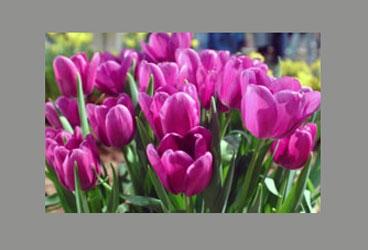 If you've never been to the Philadelphia Flower Show, held in early March and billed as the biggest of its kind in the world, you should make the trip next year and cut straight to the chase: Get thee to the Horticourt, which is where the famous blue ribbons are awarded. Seeing such a vast collection of plants grown to the absolute highest standards is an inspiration, and you'll come away pumped up with chlorophyll-fueled fantasies of being a better gardener.
Regular Garden Design contributor Ray Rogers is a champion plantsman, and in 2007 he outdid himself all over again with 42 blue ribbons and 12 rosettes. Ray is steeped in the lore of the show and even has his own band of horticultural groupies (who keep a respectful distance and never ask for autographs — it's all about the plants). His personal highlight this year was a subject new to him, the alpine clematis 'Joe' which he has been "fussing with since last summer" to get into peak condition. "It's been in at least six different places in the greenhouse, upstairs, downstairs, you name it," he says. In the end 'Joe' scooped runner-up for the Best of Day prize.
Even with the show in full swing, Ray makes time to ogle the entries from other competitors, notably Mrs M. V. Hamilton's five-tiered myrtle topiary: "It's had an off period, but now her greenhouse guys have really figured it out," he says, admiringly. "It must be 20 years old now." He also has eyes for her 3-foot wide lemon-scented pelargonium 'Prince Rupert'. "This is a difficult plant to keep alive for any length of time," he explains "and it's absolutely perfect, no marks on the leaves at all. The level of effort is amazing."
Like any good show, excellence is rewarded and the result is entertainment for the rest of us. If you come away bitten by the show bug, Ray recommends starting with amaryllis, an easy bulb that doesn't require complicated forcing to get it into flower.
For more on Ray Rogers, see showplants.net; for more on the Philadelphia Flower Show, see theflowershow.com