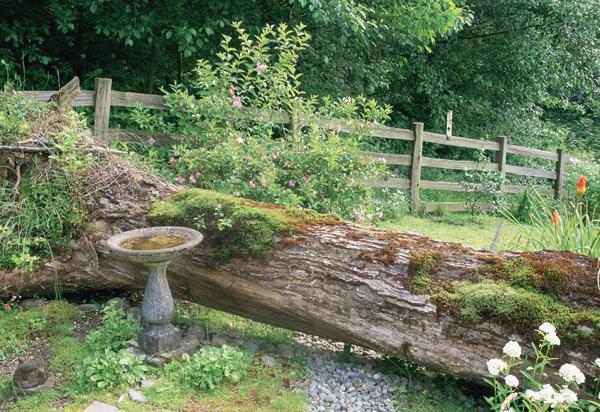 Photo by:
National Wildlife Trust
Get more from Garden Design
Step out your back door and into an oasis where birds flit from branch to branch, squirrels dart up and down tree trunks in a game of tag, bees go about their pollinating business, leaves rustle in the breeze, and children are busy playing. Whether you have several acres or a small urban plot, you can make a space like this for yourself, and the National Wildlife Federation can help you get started.
The NWF is dedicated to adding 20,000 certified natural habitats this year, for a total of 150,000. Follow these simple guidelines and make your garden count.
Provide food. This can be as simple as putting out a bird feeder. Planting native plants is also a great way to draw in wildlife, such as butterflies and birds. Your local nursery can help you identify which plants are native in your area.
Provide shelter. Evergreen plants are a great place for wildlife to take shelter.
Provide water. This can be as simple as putting a birdbath out. If you have more space, maybe a water garden!
Provide a place for wildlife to raise young. A birdhouse or a pile of brush can serve as a great place for wildlife to raise their young.
Click here for more great tips and to learn more about what you can do today to work towards making your garden a certified natural habitat.